Eric Bashford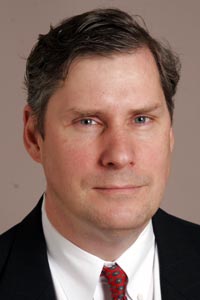 Eric Bashford has been a developer and financier of residential real estate projects in the historic Brooklyn neighborhoods of New York City for over 35 years. He is currently focused on new construction and orphaned development projects in Opportunity Zones in New York and Florida.

Bashford has led principal transactions in drone-specific radar, medical device, computer hardware, nanotechnology and software fields. He has also led numerous non-principal micro-cap transactions, raising in aggregate over $100 million. In his 20 plus year Wall Street career he was responsible for the initial public offerings of over a dozen micro-cap companies.

Bashford is a Chartered Financial Analyst with an M.B.A. from the Wharton School of Business of the University of Pennsylvania, and has a B.A. in Economics and Management from Beloit College in Beloit, Wisconsin. Bashford and his wife are active in community affairs through their support and development of Broader Horizons, an intercultural language education program in the Westchester New York schools. Bashford served as Trustee of the Board of Education in Briarcliff Manor, New York from 2009 to 2012. His work on identifying and resolving the school districts' severe environmental problems was featured in a major article in the Huffington Post in 2012. He is a past member of the Village of Briarcliff Manor Zoning Board. Bashford is Vice Chair of the Wharton Club of New York Real Estate Investment Group.