About the Joseph Wharton Awards
The Joseph Wharton Awards
are presented annually by the Wharton Alumni Club of New York to exceptional Wharton alumni who have made resounding and lasting contributions to the business world and to their communities. The awards recognize exceptional leaders in four distinct categories:
Leadership
Young Leadership

Social Impact
Lifetime Achievement
The Wharton Alumni Club of New York's Joseph Wharton Awards Dinner, which honors these amazing individuals, has long been considered the premiere business school alumni event in New York City. Held in October, this prestigious event is a unique opportunity to honor these exceptional individuals, to share their insights, and to connect and network with New York's leading Wharton alumni. Hosted by Bill Griffeth, co-anchor of CNBC's "Nightly Business Report", the Joseph Wharton Awards Dinner is WCNY's biggest event of the year and should not be missed.
The Joseph Wharton Awards began in the mid 1970's, and in 2006 the Wharton Alumni Club of New York revived the club tradition of hosting this prestigious event. Our award recipients exemplify the impressive range and impact of Wharton alumni around the globe. Prior winners, just to name a few, have included:
Victoria B. Mars
Former Chairman, Mars Inc.

Neil Blumenthal and David Gilboa
Co-founders and Co-CEOs, Warby Parker

Jonathan D. Gray
President & COO, Blackstone Group

Phebe Novakovic
Chairman & CEO General Dynamics, Corp.
2019 Joseph Wharton Awards Dinner Sponsors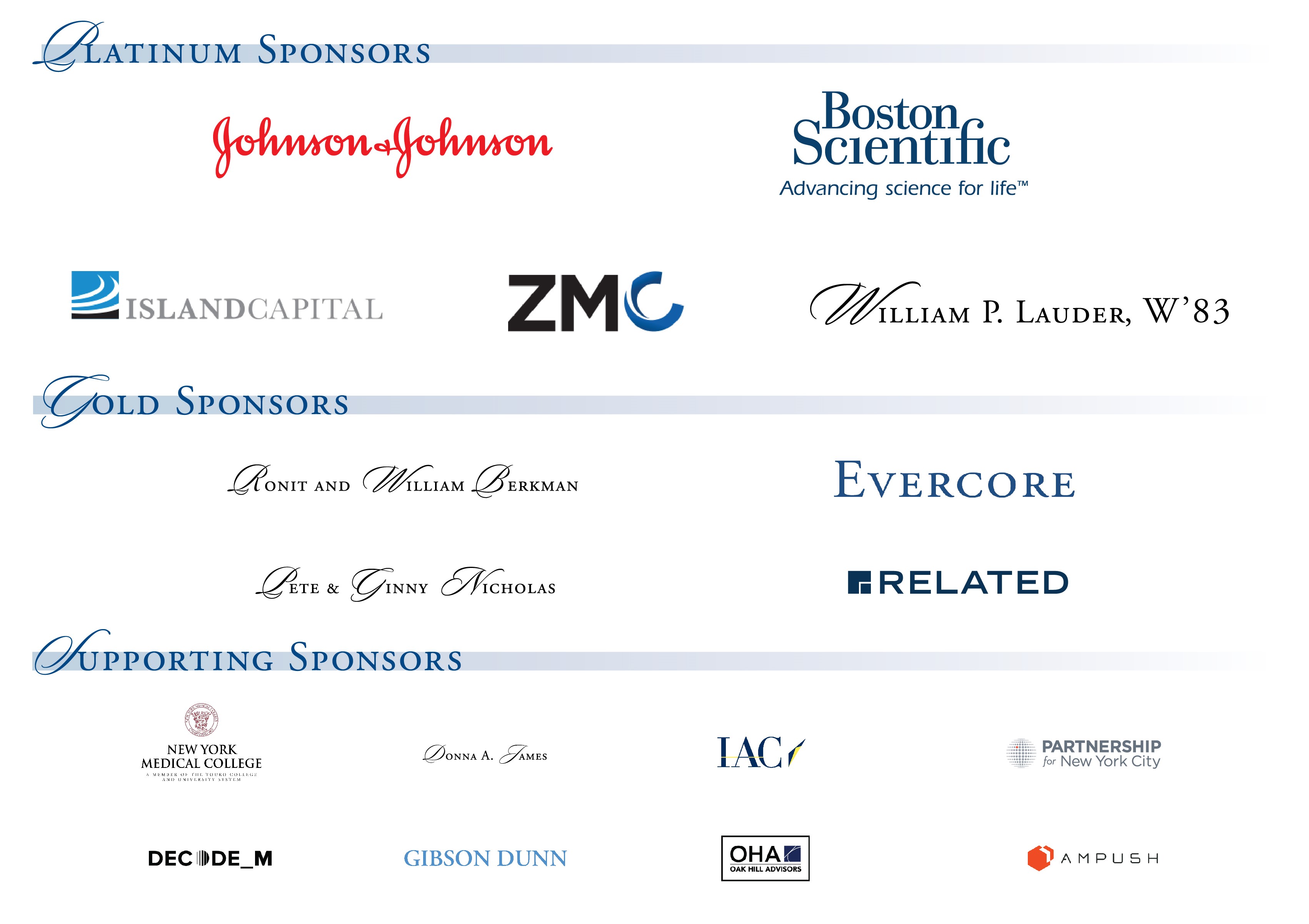 Click here for the 2019 Joseph Wharton Award Winners!
Click here for a complete list of prior winners.
Purchase Your Tickets.