An Evening with Erez Cohen, Author of Real Estate Titans and Real Estate Developer, Carlos Betancourt
Author Speaker Series and Wharton Real Estate Investment Group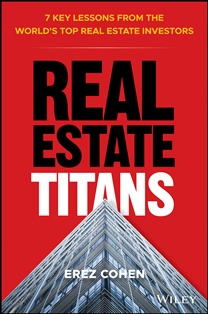 Please join the Author Speaker Series and Wharton Real Estate Investment Group for an evening with Author, Erez Cohen and Real Estate Developer, Carlos Betancourt. In Erez Cohen's book,
Real Estate Titans
, he shares the advice and learnings of the world's leading real estate experts to create a guide for becoming a savvier real estate player.
Cohen draws on his experience as a research and teacher's assistant at Wharton Business School with an investment expert—and his mentor—Dr. Peter Linneman. Throughout his career, Cohen has collected first-hand knowledge from meetings with such real estate titans as Ronald Terwilliger, Sam Zell, Joseph Sitt, and numerous others. Cohen wanted to understand how these real estate giants became so successful, so he refined his quest into three critical questions:
What inspires these titans to work so hard and reach such extraordinary levels of success? What are the main elements and traits inside of them that propel them to be so grandiose? How have these individuals, who had less resources, succeeded on a much bigger scale than so many of their competitors?
Real Estate Titans
contains the 7 key lessons distilled from interviews with several of the world's greatest real estate investors. These critical lessons offer insight into the mindset, tactics, and habits that each of the interviewed titans possess. Once you implement these key ideas—which you won't find anywhere else—into your business, it will grow exponentially within a matter of months.
Real Estate Titans
offers an insider's view into several of the most successful investors on the planet. The book's compelling stories and lessons show why real estate is such a wonderful and important business, and it also offers a roadmap for becoming a world class real estate player.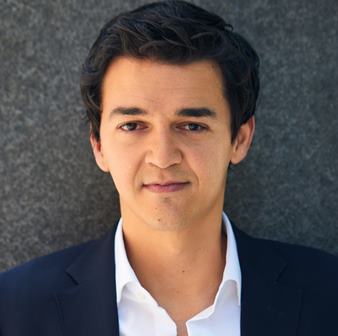 Erez Cohen
is Co-Founder and Co-CEO at Urbium Property Group where he oversees all fundraising efforts, acquisitions, dispositions and asset management. Prior to co-founding Urbium, he worked at Thor Urbana where was directly involved in the acquisition and development of almost 12 million square feet of real estate, with a value of over $2 billion. He also participated closely in all asset management, fundraising and investor relations efforts. Previously, he worked in investment positions at Apollo Real Estate Advisors, the Carlyle Group and Evercore Partners. In over 13 years in real estate, he has been involved in almost $4.0 billion of real estate transactions in Mexico, the United States, and Brazil in the residential, retail, office, hotel and mixed-use sectors.
Mr. Cohen is a Board Member of the Urban Land Institute where he was given the Rising Star Award and serves as a member of the Board of Trustees for an Orphanage in Mexico. He graduated summa cum laude from Manhattan College and received his MBA from the Wharton School at the University of Pennsylvania where he was a Bucksbaum Fellow.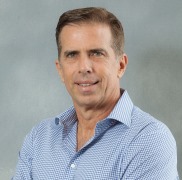 Carlos Betancourt
is Founder and President of Bresco, a leading Brazilian industrial real estate company focused on acquisition, sale-leaseback, built-to-suit and speculative development of class A industrial real estate. Bresco is a founding member of the Green Building Council in Brazil and they recently partnered with Jaguar Growth Partners. Prior to Bresco, Mr. Betancourt founded and was head of Bracor, one of Brazil's leading corporate property companies. In this venture, he was partners with Sam Zell and Equity International. Mr. Betancourt has been involved real estate investing and development for over 30 years
.
Mr. Betancourt holds a Business Administration degree from Getulio Vargas, an MBA from Pace University, and an additional business degree from Harvard Business School. He is a former Board Member of the Young Professionals Organization and presently serves as a Member of the Board at Notre Dame University.
When:
Tuesday, April 2, 2019
6:00pm - 6:30pm - Reception with Wine
6:30pm - 8:00pm - Lecture with Q&A
Where:
Midtown location (
Note: Address will be sent via email to all registered guests 24-48 hours prior to the event to the "Primary Email" address listed in your profile. Please review your profile to confirm that the email address listed is correct.)
Cost:
WCNY Supporting Members - $25 (WCNY supporting membership costs $95/yr at
Join/Renew Membership)
Other Wharton Alumni & Alumni Guests - $50
Gold & Benefactor Members - $25
Click here to register. Please register early as events can and do sell out quickly.

Due to building security requirements, you must pre-register for this event. Walk-ins cannot be accepted.
Registration is subject to availability and will close on Monday, April 1st at 10:00am - No Exceptions!
Cancellations must be made at least 48-hours (business day) prior to the event date by sending an email to
Gabriela Sanchez
. Refunds or credits for future events are not available for any no-shows or late cancellations.