Cannabis Panel of Experts:

A roundtable discussion
Cannabis Series Continued: Retailing CBD and THC Topicals and Edibles
**This event has sold out. A waitlist is available.**
Please complete the form with your email and best contact number.
You will receive an email or phone call should a slot open up.
CLICK HERE to access the waitlist form.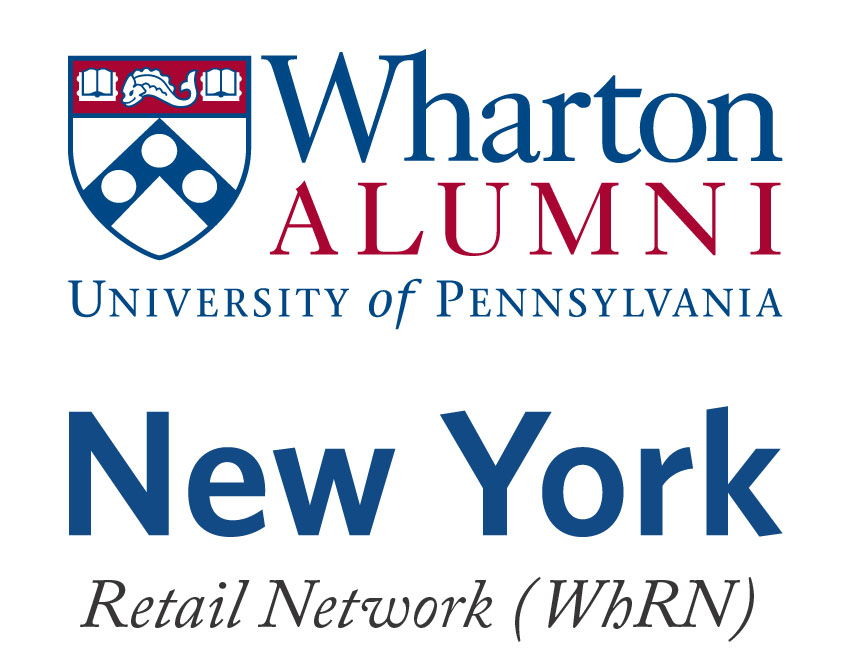 Please join the Wharton Retail Network on May 22nd for an exciting discussion with a broad panel of cannabis Industry experts led by Terry Pranses (W72), President of Pranses Research Services.
This will be a roundtable discussion with limited seating to facilitate dialogue between panelists and attendees. The topics we will cover include but are not limited to:
Cannabis industry overview, with some important definitions and assessment of the size of the U.S. industry now and in the future.
What can be sold where, acknowledging differences in medical and adult use. What is the status in some key states? Where are we likely to see close-in changes?
The picture at Federal level, and likelihood of changes there.
Revenues and profitability, with insights on investor priorities and expense issues. Where are the biggest potential profits? Which forms have the most use?
Top companies to watch, and what how they are achieving growth. What types of branding approaches are working well? Is growing separate from manufacturing and selling? Is consolidation likely, or will there be opportunities for new players?
Emerging retail patterns, with THC channels more tightly state government-controlled. Are there patterns and best practices that reflect consumer preferences and enhance revenues? What is the status of consumption by site: at the point of retail, home use and public use?
The Panelists:
Shira Adler, Founder and CEO of Shira Synergy, a holistic CBD-centric consumer products/wellness company (www.ShiraSynergy.com)
Shira founded the company as a mother seeking integrative approaches and more natural solutions beyond traditional Western medicine. Shira is the author of The ABCs of CBD: The Essential Guide for Parents (and regular folks, too). As a "go to" media wellness personality, CBD expert, speaker, educator, and activist, Shira has appeared on Bravo, Today, GMA, Dr. Oz, Montel and more. Shira has written for, or been profiled in, Thrive Global, HuffPost, Family Magazine, Working Mother Magazine, Bedford Magazine, Dope Magazine, and High Times.
John Clarke, CEO of Midtown Partners, investment bank (www.midtownpartners.com)
John brings over 30 years' experience providing banking services to emerging growth companies, leveraging industry knowledge and structuring expertise. He was previously President of H.C.Wainwright & Co. In 2015 Midtown Partners hosted an early Cannabis Investor conference at the Harvard Club, which included Tweed (now Canopy Growth) and Kush Bottles (now KushCo Holdings). He has been a panelist at the Marijuana Investment Summit in Denver.
Robert Dowling, Founder and CEO of Hudson Cutler, an integrated marketing company
(www.hudsoncutler.com)
Hudson Cutler helps its clients address their business challenges and opportunities. He has worked with leading brands including Nike, Samsung, L'Oreal, and BMW. An early industry advocate, Robert has launched and grown brands including 1906 and TheraCann, supported Irwin Naturals, Kahner Global and Cannabrunch. He has been involved with the Cannabis Investment Summit, license submissions and crisis management. Robert was recently included in the Holmes Report's list of the industry's top 25 innovators.
Matt Levinson, Founder of Greenscale Canna, technology and business consultant to the cannabis industry (www.greenscalecanna.com)
Matt focuses on technology solutions for highly regulated sectors, providing POS systems, Seed to Sale Tracking, and CRM programs. His work includes the development of stop-loss inventory procedures, as well as compliance and employee education programs. Prior to starting his consultancy, Matt worked in the Colorado Medical and Recreational Cannabis industry as a retail manager.
Kacey Morrissey, Director of Industry Analytics, New Frontier Data
(www.newfrontierdata.com)
New Frontier Data is the leading cannabis Big Data & Analytics provider in over 80 countries. Kacey brings technical analytical abilities and a high-level understanding of institutional risk management to the company and its clients. She has developed econometric models to produce some of the most widely quoted industry market industry. Prior to joining New Frontier Data, Morrissey was the Senior Investment Analyst at The Hershey Trust Company.
The Moderator:
Terry Pranses, President, Pranses Research Services (
www.pransesresearch.com
), Event Chair
. Terry will moderate the discussion. For over 20 years, Pranses Research has provided both qualitative and quantitative insights for growing brands, companies and non-profit organizations. Pranses Research has been a strategic partner with many companies and their communications agencies as they develop new products and assess creative options. Terry is a graduate of Wharton and has led other panel discussions for Wharton Retail Network.
We may have additional events on this topic. Alumni interested in participating on panels with expertise in this area not covered by previous events or in other areas having to do with Retail should contact Susan Teplitz, Chair of Wharton Retail Network at
WhRN@whartonny.com
with their bio and areas of expertise.
Cost:
WCNY Supporting Members - $20 (WCNY supporting membership costs $95/yr at
Join/Renew Membership)
Other Wharton Alumni & Alumni Guests - $40
Gold & Benefactor Members - $0
When:
Wednesday, May 22, 2019
6:00 PM – 8:00 PM
Where:
Midtown Location
Note: Address will be sent via email to all registered guests 24-48 hours prior to the event to the "Primary Email" address listed in your profile. Please review your profile to confirm that the email address listed is correct.)
Register:
Click here
to register.
Due to building security requirements, you must pre-register for this event. Walk-ins cannot be accepted.
Registration is subject to availability and will close on Tuesday, May 21st at 4:00 PM - No Exceptions!
When:
6:00PM - 8:00PM Wed 22 May 2019, Eastern timezone

Where:
Midtown Location

New York, NY
[ Get Directions ]
Enter Waitlist Here...