An Evening with Kartik Hosanagar, Author of A Human's Guide to Machine Intelligence
Author Speaker Series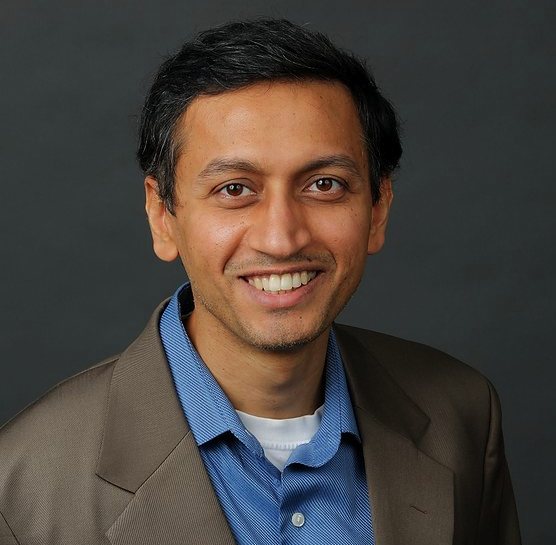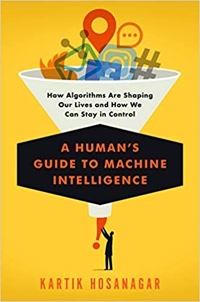 Through the technology embedded in almost every major tech platform and every web-enabled device, algorithms and the artificial intelligence that underlies them make a staggering number of everyday decisions for us, from what products we buy, to where we decide to eat, to how we consume our news, to whom we date, and how we find a job. We've even delegated life-and-death decisions to algorithms--decisions once made by doctors, pilots, and judges. In his new book, Kartik Hosanagar surveys the brave new world of algorithmic decision-making and reveals the potentially dangerous biases they can give rise to as they increasingly run our lives. He makes the compelling case that we need to arm ourselves with a better, deeper, more nuanced understanding of the phenomenon of algorithmic thinking. And he gives us a route in, pointing out that algorithms often think a lot like their creators--that is, like you and me. A Human's Guide to Machine Intelligence is an entertaining and provocative look at one of the most important developments of our time and a practical user's guide to this first wave of practical artificial intelligence.

Hosanagar draws on his experiences designing algorithms professionally–as well as on history, computer science, and psychology–to explore how algorithms work and why they occasionally go rogue, what drives our trust in them, and the many ramifications of algorithmic decision-making. He examines episodes like Microsoft's chatbot Tay, which was designed to converse on social media like a teenage girl, but instead turned sexist and racist; the fatal accidents of self-driving cars; and even our own common, and often frustrating, experiences on services like Netflix and Amazon. A Human's Guide to Machine Intelligence is an entertaining and provocative look at one of the most important developments of our time and a practical user's guide to this first wave of practical artificial intelligence.

Kartik Hosanagar is the John C. Hower Professor of Technology and Digital Business and a Professor of Marketing at The Wharton School of the University of Pennsylvania. Kartik's research work focuses on the digital economy, in particular the impact of analytics and algorithms on consumers and society, Internet media, Internet marketing and e-commerce.

Kartik has been recognized as one of the world's top 40 business professors under 40. He is a ten-time recipient of MBA or Undergraduate teaching excellence awards at the Wharton School. His research has received several best paper awards. Kartik cofounded and developed the core IP for Yodle Inc, a venture-backed firm that was acquired by Web.com. Yodle was listed by Inc. Magazine among America's fastest growing private companies. He is a cofounder of SmartyPal Inc. He has served on the advisory boards of Milo (acq. by eBay) and Monetate and is involved with many other startups as either an investor or board member. His past consulting and executive education clients include Google, American Express, Citi and others. Kartik was a co-host of the SiriusXM show The Digital Hour. He currently serves as a department editor at the journal Management Science and has previously served as a Senior Editor at the journals Information Systems Research and MIS Quarterly.

Kartik graduated at the top of his class with a Bachelors degree in Electronics Engineering and a Masters in Information Systems from Birla Institute of Technology and Sciences (BITS, Pilani), India, and he has an MPhil in Management Science and a PhD in Management Science and Information Systems from Carnegie Mellon University.

Outside of Wharton, he likes to make short films, start companies, and spend time with his kids.

When:
Tuesday, April 30, 2019
6:00pm - 8:00pm
Where:
Midtown location (
Note: Address will be sent via email to all registered guests 24-48 hours prior to the event to the "Primary Email" address listed in your profile. Please review your profile to confirm that the email address listed is correct.)
Cost:
WCNY Supporting Members - $20 (WCNY supporting membership costs $95/yr at
Join/Renew Membership)
Other Wharton Alumni & Alumni Guests - $40
Gold & Benefactor Members - $0
Click HERE to register.
Please
register early
as events can and do sell out quickly.
Due to building security requirements, you must pre-register for this event. Walk-ins cannot be accepted.
Registration is subject to availability and will close on Monday, April 29th at 4:00pm - No Exceptions!
Cancellations must be made at least 48-hours (business day) prior to the event date by sending an email to
Gabriela Sanchez
. Refunds or credits for future events are not available for any no-shows or late cancellations.