Bios: Inclusion and Diversity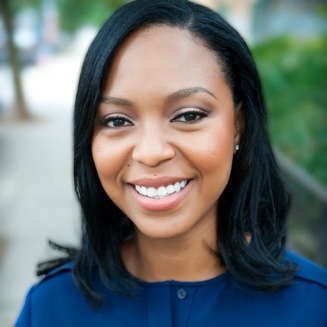 Deserrie Perez
is a Digital & Marketing Strategist. She helps brands connect to prospective clients and customers through innovative, digital and data-driven marketing solutions, which build brand awareness and drives business growth.
She brings a unique blend of creativity and entrepreneurship to her role as the Head of Financial Services Marketing for LinkedIn's Marketing Solutions business. She aims to educate, engage and inspire Enterprise clients that advertise on LinkedIn.
Deserrie enjoys partnering with Sales and embraces a challenger-mindset to create innovative and impactful marketing strategies. In the past year at LinkedIn she's demonstrated expertise in leading high-impact and strategic initiatives including Account Based Marketing (ABM). Prior to her current role, led Sales Operations at Facebook for the Audience Network, helping to drive 40%+ annual revenue growth.
Her AdTech experience fuses perfectly with her Financial Services knowledge. She's worked at Citi, Morgan Stanley and American Express in various functions. Her most notable experience was at American Express, where she generated over $3Bn in revenue from launching multi-channel B2B marketing campaigns.
In addition to her professional experiences, she's passionate about diversity and serves on the board of a non-profit, Digital Diversity Network and is an Allyship Ambassador at LinkedIn.
She has an MBA from The Wharton School and a Bachelor of Science from the University of the West Indies. Deserrie enjoys running, yoga and traveling with her husband Alex. She loves international travel; her most recent vacation was to Greece to enjoy the beautiful islands.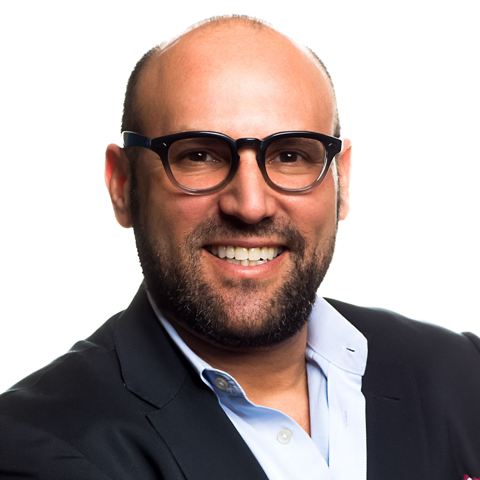 Darren Kimball, W '91
, is Principal & CEO of
GetFive
. GetFive is a leading provider of scalable solutions in Modern Outplacement (moving on) and Career Management (moving up). We help employer brands reach their full potential through
Active Engagement™
. Invest in the success of your employees and watch your employer brand thrive!
Prior to acquiring the company in 2013, Darren enjoyed a 20-year career on Wall Street as a highly-visible stock analyst and portfolio manager. He began his career at Kidder Peabody & Co., followed by stints at Salomon Brothers, Merrill Lynch, and Lehman Brothers. At Lehman, he was Managing Director and Head of U.S. Automotive Equity Research, before transitioning to an internal investment fund, where he was Managing Director and Senior Credit/Distressed Analyst. Most recently, Darren worked for the NY-based hedge fund Weiss Multi-Strategy Advisors as a Senior Vice President, responsible for investments in the industrial and consumer sectors. Darren spent 10 years as a top-ranked analyst by Institutional Investor Magazine and was twice the Wall Street Journal's top sector stock picker. He has appeared on CNBC, CNN, and Bloomberg TV to discuss his industry views. Darren holds a B.S. in Economics with magna cum laude honors from The Wharton School of the University of Pennsylvania and is a chartered financial analyst (CFA).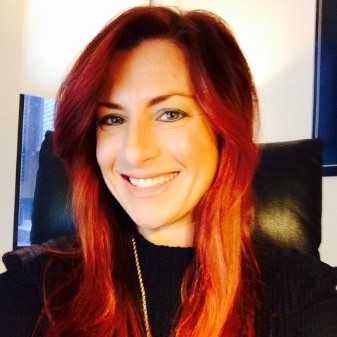 Tara Chiari
,
GetFive Career & Executive Leadership Coach, specializes in coaching and consulting business executives, creative professionals and artists in areas of leadership, career and professional development. She works with private clients and organizations from industries including Music, Entertainment, Media, Finance and Technology. Her clients range from the aspiring professional to the C-suite level executive; all with the common ground of being high potentials, motivated to reach their next level of success.
Beyond her private practice, Tara is an educator and administration leader in higher education. She manages the office of Career Engagement at Wagner College, coaching undergraduate and graduate students across all disciplines and majors and is an Executive Coach at Montclair State University's Feliciano School of Business to MBA and Executive MBA students. As a faculty member with GetFive, she leads webinars and certification training of career coaching cohorts. Whether coaching individuals or groups, facilitating workshops or leading webinars, her philosophy is to elicit a positive change through goal-oriented coaching methods.
Tara's expertise is informed by a 20-year career as a Senior Executive in Marketing and Product Management at major music and entertainment companies (Universal Music, Capitol Records, EMI Music, Sony Music, Mercury Records) in New York City and Hollywood, where she boosted and launched the international careers of rock-stars. Now, as a coach, she makes rock-stars out of executives and aspiring professionals.
Tara received formal certifications in Executive & Personal Development Coaching from New York University; Career Coaching from GetFive; Certificate in Training from the Association for Talent Development (ATD) and is a certified facilitator of Everything DiSC and The Five Behaviors of a Cohesive Team. She holds a Master's degree from New York University in Entertainment Business and a Bachelor's degree from Sarah Lawrence College. In the early days of her career she was a jazz musician, leading the Tara Leigh Jazz Trio on alto saxophone.