On The Cusp - The Women of Penn '64
Special Interest Speaker Series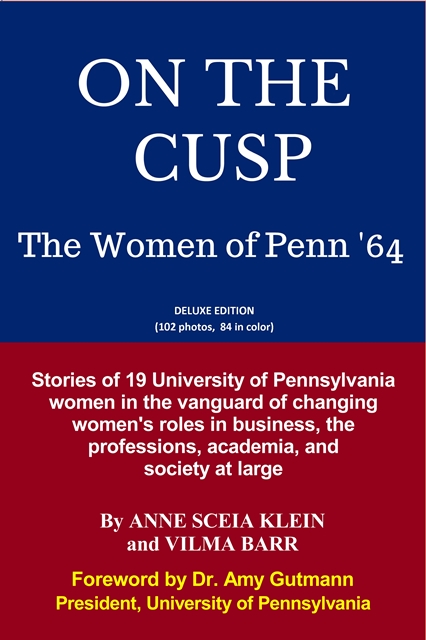 On the Cusp - The Women of Penn '64
focuses on the lives of 19 remarkable visionary women of this Penn class who chose career paths in chemical engineering, architecture, law, computer programming, medicine and others—careers not typical for women in the 1960s and what they accomplished for themselves and women everywhere.
This story of these 1964 classmates is a different type of narrative—their influences on their lives and the lives of others. Hear individually and collectively, how they broke down barriers and the many challenges they faced. Many of the women classmates profiled in the book will attend, including 1964 co-class president Sandra Lotz Fisher, Penn Club founding board member Claire Israel Gordon as well as Judy Roth Berkowitz, Leslie Gallery-Dilworth, Ilene Leff, Rona Solomon Cohen, Faye Laing M.D., among others.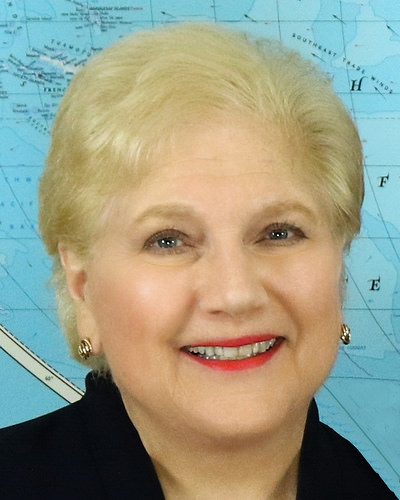 Anne Sceia Klein
received a B.S. degree in Economics in 1964 from Penn's Wharton School and received her master's degree in 1965 from Penn's Annenberg School for Communication. She served on her 50th undergraduate class reunion committee and chaired her graduate school's 50th reunion.
Anne is the founder of Anne Klein Communications Group, LLC (AKCG). She played a leading role in the public relations arena for five decades. Anne has received numerous awards for her outstanding achievements and contributions to her profession and to business. In 2006, she was inducted into Rowan University's Public Relations Hall of Fame, and in 2004, Anne was inducted into the Philadelphia Public Relations Association's Hall of Fame. In 2017, she was honored with a Lifetime Achievement Award from the Philadelphia chapter of the Public Relations Society of America, and in 2018, she received the Lifetime Legacy Award as a Woman of Excellence from
SJ Magazine
.
Under Anne's leadership, AKCG won dozens of awards for excellence in public relations. She is the author of chapters in six books and countless articles on PR.
When:
Wednesday, October 2, 2019
6:00pm - 6:30pm - Wine Reception
6:30pm - 8:00pm - Lecture with Q&A
Where:
Midtown location (
Note: Address will be sent via email to all registered guests 24-48 hours prior to the event to the "Primary Email" address listed in your profile. Please review your profile to confirm that the email address listed is correct.)
Cost:
WCNY Supporting Members - $30 (WCNY supporting membership costs $95/yr at
Join/Renew Membership)
Other Wharton Alumni & Alumni Guests - $60
Gold & Benefactor Members - $30
Click here to register. Please register early as events can and do sell out quickly.

Due to building security requirements, you must pre-register for this event. Walk-ins cannot be accepted.
Registration is subject to availability and will close on Wednesday, October 2nd at 5:00pm - No Exceptions!
Cancellations must be made at least 48-hours (business day) prior to the event date by sending an email to
Gabriela Sanchez
. Refunds or credits for future events are not available for any no-shows or late cancellations.