Andrew Rosen
Senior Vice President at Related Companies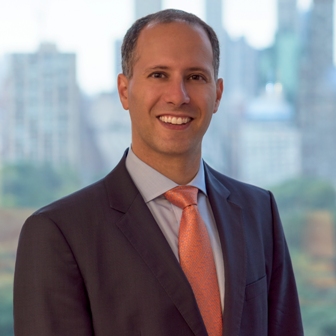 Andrew Rosen is a Senior Vice President at Related Companies. Mr. Rosen joined Related in 2007 and serves as Development Manager for Hudson Yards – the largest private development in New York City history. In this role, Mr. Rosen coordinated design, construction, financing and leasing for 10 Hudson Yards, a 1.8 million square foot LEED Platinum commercial office tower, which is home to Coach, Inc., L'Oréal USA, SAP and The Boston Consulting Group. Mr. Rosen currently manages the development of the 1.4 million square foot 55 Hudson Yards as well as the development of the next phase of Hudson Yards, the 5.7 million square foot Western Rail Yards.
Mr. Rosen also leads the firm's efforts on the Moynihan Station Project, which will expand the country's busiest train station and create a new home for Amtrak and Long Island Rail Road in the historic Farley Post Office in Manhattan. Prior to joining Related, Mr. Rosen was a business analyst at Allianz Global Investors where he built and managed a Portfolio Analytics Department.
Mr. Rosen received his M.B.A from The Wharton School at the University of Pennsylvania and has a B.A. in Economics from Stanford University. He currently lives in New York City.