More Than Ever Tour Featuring Professor Adam Grant
**THIS EVENT IS SOLD OUT**
Click HERE to add your name to the waitlist.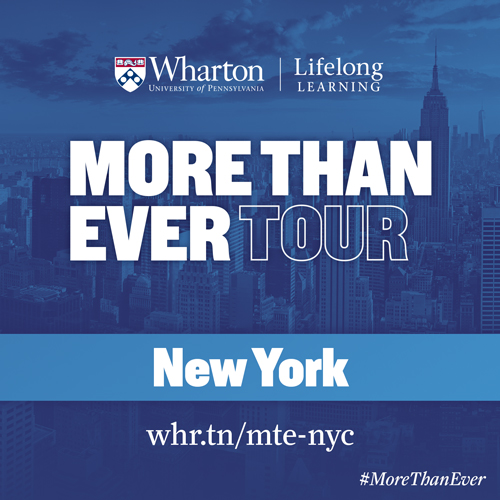 Join WCNY and The Wharton School as we celebrate More Than Ever, Wharton's campaign, and hear from star Wharton professors and executives on the latest issues in business. Each event offers opportunities for networking with industry thought leaders, alumni, and faculty during an informal, friendly reception.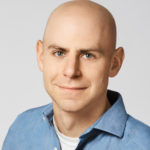 Adam Grant, The Saul P. Steinberg Professor of Management, Professor of Psychology
Adam is the Saul P. Steinberg Professor of Management and Professor of Psychology, and a leading expert on how we can find motivation and meaning, and live more generous and creative lives. He has been the top-rated teacher in the Wharton MBA program for five straight years, and has been recognized as one of the world's 25 most influential management thinkers and Fortune's 40 under 40. He is the New York Times bestselling author of two books that have been translated into 35 languages.
Give and Take
was featured in Oprah's Riveting Reads and
Harvard Business Review's
"Ideas that Shaped Management," and Originals is a #1 national bestseller praised by J.J. Abrams, Richard Branson, and Malcolm Gladwell. His speaking audiences range from TED to the World Economic Forum; his consulting clients include Google, the NBA, Merck, Goldman Sachs, and the U.S. Army and Navy. Adam received his B.A. from Harvard and his Ph.D. in organizational psychology from the University of Michigan, and he is a former junior Olympic springboard diver. His third book,
Option B
with Sheryl Sandberg, is on facing adversity and building resilience.
When:
Tuesday, September 17, 2019
6:00 PM - 7:00 PM - Welcome Reception
7:00 PM - 8:00 PM - Program
8:00 PM - 9:00 PM - Networking and Reception
Where:
Landmark on the Park
160 Central Park West
New York, NY 10023
Register:
Click here to register