Innovative Evidence in the Changing Health Care Landscape with John Whang, Head, Integrated Evidence in Cardiovascular and Metabolism at Johnson & Johnson
NYC Alumni Event Hosted by Wharton Customer Analytics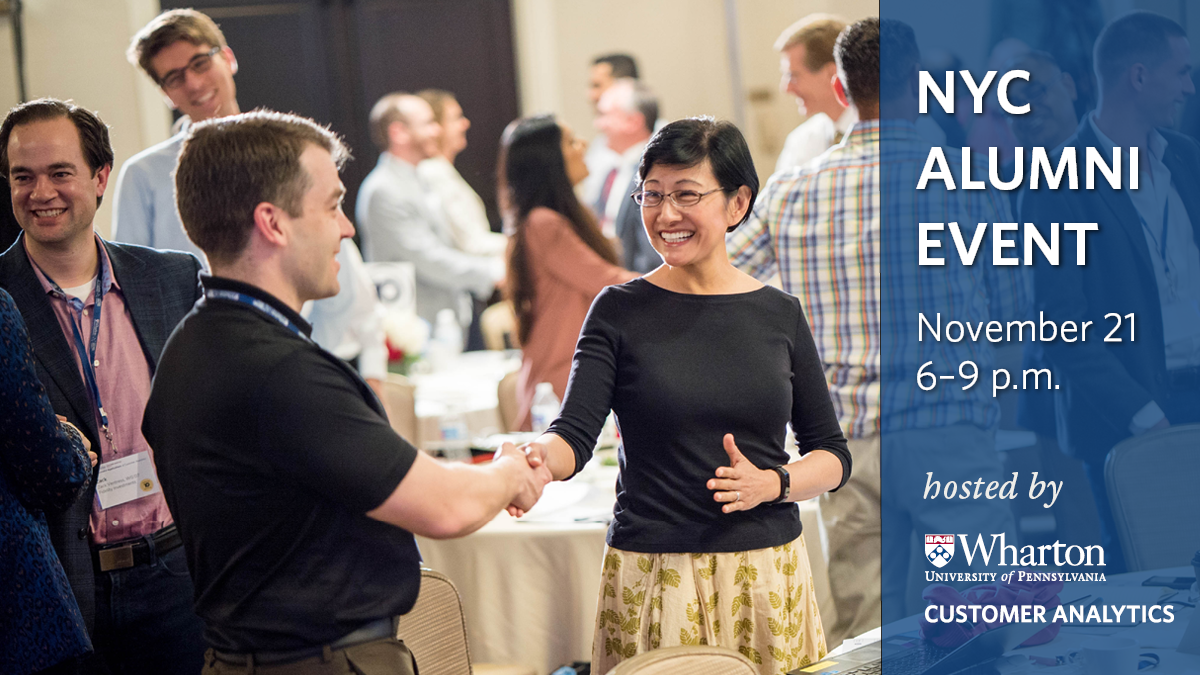 Join Wharton Customer Analytics on November 21 at the Penn Club of New York for an evening of analytics innovation and networking with fellow Wharton alumni. Get two talks for the price of one and hear how analytics is impacting wearable technology and customer subscription programs.
Innovative Evidence in the Changing Health Care Landscape
Led by John Whang, Head, Integrated Evidence in Cardiovascular and Metabolism at Johnson & Johnson
Health care will be disrupted by wearable technologies. To gain capabilities to participate and shape this future, Johnson and Johnson has entered into a collaborative arrangement with Apple to understand how these technologies permit new ways of generating health evidence and delivering health value into the market.
The Impact of Subscription Programs on Customer Purchases
Led by Raghu Iyengar, Miers-Busch, W'1885 Professor, Professor of Marketing, Faculty Director of Wharton Customer Analytics
Subscription programs are increasingly popular among a wide variety of retailers including Amazon (Prime), Barnes & Noble (B&N Membership), and Sephora (Flash). These types of programs give members access to a set of exclusive benefits for a fixed fee upfront, but what are the implications for subscription businesses and customer retention?
Drinks & hors d'oeurves will be provided. This event is for Penn and Wharton alumni.
When:
Thursday, November 21, 2019
6:00 – 7:00 PM Check-In & Networking Reception
7:00 – 8:00 PM Analytics Talks
8:00 – 8:30 PM Networking Continued
Where:
Penn Club of New York
Cost:
$30
To Register:
Click here to register