Startups and Downs: The Secrets of Resilient Entrepreneurs
Entrepreneur Speaker Series
Today's media is replete with stories about major entrepreneurial successes, IPOs (initial public offerings), mergers, and acquisitions. Reporters and readers alike have also been captivated by the stories of entrepreneurial failures, downfalls, and massive exits (think Travis Kalanick, Elizabeth Holmes, and Doug Evans). However, entrepreneurship is rarely linear, and a lot happens between the headlines and reality. Entrepreneurship is a cycle of failures and recoveries—hopefully with more successes than not.
Start-Ups and Downs: The Secrets of Resilient Entrepreneurs
by Mona Bijoor (Partner, King Circle Capital & Founder, JOOR) takes readers through her entrepreneurial journey where she successfully disrupted an industry as a first time founder. Ten years ago, Mona started JOOR—a global wholesale marketplace—raising millions in venture capital and built a software company successfully curing the pain points in retail. Her story, similar to the other founders interviewed is not about the successes, but rather how to overcome challenges with the right mindset. Mona created a guidebook for navigating everything from pitching with power to coping with competition and includes first-hand accounts from 10 respected entrepreneurs sharing failures and triumphs, including founders of: SmartyPants Vitamins, S'well, WTRMLN WTR, Burrow and Flatiron Health. 
Book Reviews
Mona Bijoor
is a Partner at King Circle Capital LLC, an investment firm and is also the founder of JOOR, an online global B2B marketplace for wholesale buying that directly connects brands and retailers. A graduate of the University of Pennsylvania with an MBA from the Wharton School of Business, Mona lives in Brooklyn with her husband and two daughters. She is a frequent contributor to TechCrunch, Entrepreneur, and Huffington Post.
Panelist: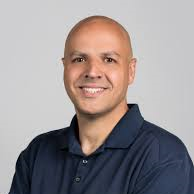 Joe Meyer (WG 97)
, Founder of
ExecThread
and former CEO of Hopstop
Joe is Founder & CEO of ExecThread, a VC-backed crowdsourcing platform and premium job-sharing network that enables professionals to access the "hidden job market". ExecThread is the largest global aggregator of unpublished executive-level job opportunities.
Joe has been a successful start-up CEO and operating executive at high-growth tech companies including HopStop (acquired by Apple), Quigo (acquired by AOL) and eBay (EBAY) with a strong track record of recruiting teams, launching new products, raising venture capital, growing traffic, eliciting engagement, scaling revenue & achieving liquidity. Joe was named Entrepreneur of the Year in 2012 by Crain's New York Business, and was #9 on Business Insider's 2013 "Silicon Alley 100" list (as one of the Top 100 tech executives in NYC). Joe was on the Board of Directors of Kalexo (acquired by Autodesk) and Belief Networks (acquired by Benefit Focus) and Board of Advisors of Adtuitive (acquired by Etsy), Spongecell (acquired by Flashtalking, Inc.) and Snooth (wine discovery platform).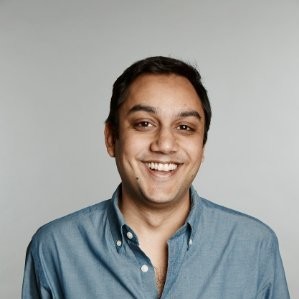 Eric Kinariwala (WG 05)
, CEO and Founder of
Capsule
Eric Kinariwala is the founder and CEO of Capsule, a technology business rebuilding the pharmacy industry from the inside out with an emotionally resonant consumer experience, and technology that enables customized outcomes for doctors, hospitals, insurers, and manufacturers. Capsule has raised over $250 million from TCV, Thrive Capital, Glade Brook Capital, The Virgin Group, and Sound Ventures.
Prior to founding Capsule, Eric invested in global healthcare, technology, and retail companies as part of the investment teams at Bain Capital and Perry Capital. He received his undergraduate degree as a University Scholar at the University of Pennsylvania's Wharton School and earned his MBA from Stanford Graduate School of Business, where he held the position of Chief Investment Officer of GSB Endowment Student Investment Trust.
Eric has been interviewed in publications including Fast Company, Fortune, Bloomberg, and the Wall Street Journal; appeared on television including CNBC, PBS, and ABC; and presented at conferences including ShopTalk, HLTH, NRF Big Show, and TechCrunch Disrupt.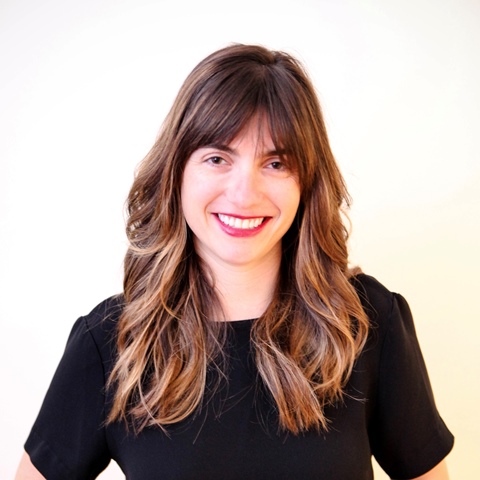 Beryl Solomon (Penn '02, Fels '04),
Founder and CEO of
Poplar
Beryl is a curated ecommerce platform selling the best in legal cannabis.  With a keen sense for business development and an interest in the CBD and cannabis markets, Beryl discovered a major void in product education and accessibility.
She launched Poplar in late 2018. What started as a passion project, Beryl immediately transformed into a lucrative, digital platform that provides insight to the "canna-curious," offering curated CBD products with expert insights on how they work, what they do, and ultimately, how it will benefit specific health and wellness needs.
Prior to Poplar, Beryl focused on fashion and retail. Beryl worked at Theory, Kate Spade, Pamela Love, Alexis Bittar, and STATE Bags – developing her professional craft in branding, design, merchandising, marketing, operations, logistics, and sales, positively impacting the bottom line.
When:
Wednesday, October 30, 2019
6:00pm - 6:30pm Wine reception and networking
6:30pm - 8:00pm Panel with Q&A followed by book purchases and networking
Where:
Midtown location (
Note: Address will be sent via email to all registered guests 24-48 hours prior to the event to the "Primary Email" address listed in your profile. Please review your profile to confirm that the email address listed is correct.)
Cost:
WCNY Supporting Members - $30 (WCNY supporting membership costs $95/yr at
Join/Renew Membership)
Other Wharton Alumni & Alumni Guests - $60
Click HERE to register.
  Please
register early
as events can and do sell out quickly.  
Due to building security requirements, you must pre-register for this event.  Walk-ins cannot be accepted.
Registration is subject to availability and will close on Tuesday, October 29th at 11am - No Exceptions! 
Cancellations must be made at least 48-hours (business day) prior to the event date by sending an email to
Gabriela Sanchez
. Refunds or credits for future events are not available for any no-shows or late cancellations.