Innovation in a Changing Education Landscape
Wharton Education Network (WhEN) and Speaker Series Committee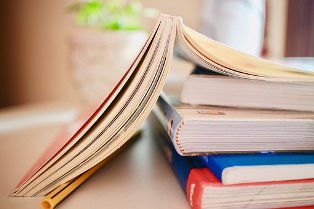 The K-12 education landscape is evolving rapidly. The advent of new technology into the school and classroom has provided teachers, students, and administrators with a new toolset with its own set of opportunities and challenges. Measuring and tracking data on learning outcomes has now been brought to the forefront of the debate. How can investors, entrepreneurs, and non-profits effect positive change in K-12 education?
Join the Wharton Education Network as we sit down with the leadership team from the Catalyst @ Penn GSE – the University of Pennsylvania's center for global education innovation - for an evening of appetizers, drink and a lively discussion about this evolving educational landscape.
Michael Golden, the Executive Director of Catalyst @ Penn GSE and John Gamba the Director of Innovative Programs and Entrepreneur in Residence, will join us to share insights into this evolution and moderate a panel discussion with a group of education investors and entrepreneurs.
Our panelists will include:
Many thanks to Wharton Alum Dina Said, Managing Director of Eden Capital, for hosting this event.
Please contact us with any questions at
WhEN@whartonny.com
. We look forward to seeing you there!
When:
Thursday, October 24, 2019
6:00PM – 8:00PM
Where:
Midtown Location (
Note: Address will be sent via email to all registered guests 24-48 hours prior to the event to the "Primary Email" address listed in your profile. Please review your profile to confirm that the email address listed is correct.)
Cost:
WCNY Supporting Members - $20 (WCNY basic membership costs $95/year at
Join/Renew
Membership)
Gold and Benefactor Members - $0
Other Wharton alumni (and guests) - $40
Click here to register.
Please
register early
as events can and do sell out quickly.

Due to building security requirements, you must pre-register for this event. Walk-ins cannot be accepted.
Registration is subject to availability and will close on Wednesday, October 23rd at 1:00pm - No Exceptions!

Cancellations must be made at least 48-hours (business day) prior to the event date by sending an email to
Gabriela Sanchez
. Refunds or credits for future events are not available for any no-shows or late cancellations.
About Catalyst @ Penn GSE
Catalyst @ Penn GSE is a center for global education innovation that connects people and ideas to develop new ways to advance education in novel and meaningful directions. Building upon Penn GSE's legacy of education, innovation, and leadership, Catalyst operates at the nexus of education, business, and technology to help generate, test, adapt, and disseminate best practices and powerful new tools for educators at all levels.
About the Wharton Education Network (WhEN)
Education is the second biggest industry in the US economy, and new opportunities arise every day. The goal of the Wharton Education Network (WhEN) is to be a center for ideas and knowledge that will help our members better run their companies, identify new opportunities, and obtain better results from their investments in the education market.
About the Eden Capital
Eden Capital is a sector-focused private equity firm backing leading management teams in business services, healthcare services, and education & training companies. We partner with management teams, owners, founders, and industry experts to invest in small and medium sized companies featuring proven, scalable business models, a profitable operating history and a sustainable competitive advantage.