Wharton Single Parents Business Networking Group (SPBN) - Happy Hour
Business Networking & Affinity Group
** New Date! **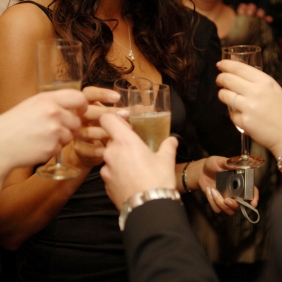 The Wharton Single Parents Business Networking Group (SPBNG) is pleased to announce Single Parents meet and reconnect
HAPPY HOUR
, Tuesday, March 3, 2020 from 6:00pm – 8:00pm.
About the WCNY SPBN
:
The Wharton Single Parents Business Networking Group is a group of alumni who have formed a community based in the shared experience of dealing with the unique challenges facing single parents.
We help each other achieve personal AND professional success!
Attendance Criteria:
Wharton or Penn graduates who are currently or have had the experience of being a single parent (separated, divorced, widowed, single by choice, etc….).
This event is ONLY for single parents
.
Structure:
Cash bar, we will have a specific area to meet and mingle.
When:
Tuesday, March 3, 2020
6:00PM - 8:00PM
Where:
Midtown location - exact address will be sent to guests who RSVP (
Note: Address will be sent via email to all registered guests 24-48 hours prior to the event to the "Primary Email" address listed in your profile. Please review your profile to confirm that the email address listed is correct.)
RSVP:
Click here
to register. Please register early as events can and do sell out quickly.
For questions please email Monica Roquitte at
mroquitte@me.com
or
SPBNG@whartonny.com
.
This event is ONLY for single parents
.
You must pre-register for this event. Registration will close on Monday, March 2nd at 4:00 pm - No Exceptions!