The Catalyst: How to Change Anyone's Mind
Wharton Webinar Series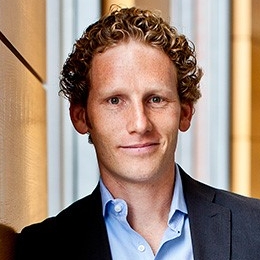 Wharton Alumni Relations is excited to bring you the next faculty webinar offered to our Wharton alumni community. Registration is open a week early, EXCLUSIVELY to members of the Wharton Global Clubs Network and Wharton Fund donors. If you are not already a member of our club, we encourage you to join and take advantage of this valuable benefit.
Webinar Title:
The Catalyst: How to Change Anyone's Mind
Webinar Date:
Tuesday, March 3, 2020
Webinar Time:
12:00 PM ET
Led By:
Jonah Berger
, Associate Professor of Marketing
Pre-registration is available to supporting members of the Wharton Club of New York.
Click here to register.
About this session:
Everyone has something they want to change. Marketers want to change customers' minds and leaders want to change organizations. Startups want to change industries and non-profits want to change the world. But change is hard. We push and push, but often nothing happens. Could there be a better way? This session introduces a revolutionary approach to change. Successful change isn't about pushing harder or exerting more energy. It's about removing barriers. Overcoming resistance by reducing friction and lowering the hurdles to action. Discover the four hidden factors that impede change, and how by mitigating them, you can become a catalyst.