Natalie Edwards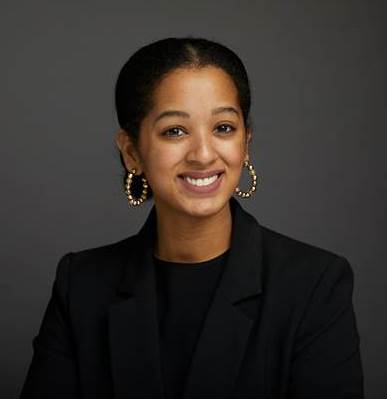 Natalie Neilson Edwards
is the Director, Inclusion & Diversity, for The Estee Lauder Companies. Natalie joined ELC in May 2018 upon graduation from the Wharton School at the University of Pennsylvania, where she received her MBA in May 2018 with a concentration in business analytics.
While at Wharton, Natalie was most known for her impact on diversity. Working with the Dean as the Wharton Graduate Association's VP of Diversity and as one of the only student members of the Diversity Strategy & Policy Task Force, she drafted the school's official diversity plan, served as an advocate for underrepresented populations, and doubled the black student population in one year as a result of her student leadership & outreach innovation within admissions. Broomstick Weddings, the award-winning startup Natalie incubated at Wharton, provides wedding planning resources to multicultural couples, and was the only startup interviewed in the New York Times about the multiculturally-focused wedding of Prince Harry and Meghan Markle. Natalie's leadership landed her a spot on Poets & Quants' "Best & Brightest MBAs 2018" list, which profiles the top 100 graduating MBAs globally. Natalie was one of three Wharton students on the list, out of her graduating class of 850.
Prior to attending Wharton, Natalie launched her career in HR strategy at Deloitte Consulting where she implemented HR technology and Diversity and Inclusion strategies for the United States Government.
In addition to her Wharton MBA, Natalie holds a bachelors in finance from Howard University, where she graduated as Female Graduate of the Year.
.