Building Mental Strength and Tackling Anxiety
Special Interest Speaker Series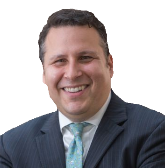 Mindfulness is getting a lot of positive press recently. Two of the most important skills are aiming of the mind and sustaining our attention. To be able to do this, we need a level of awareness that helps us know what to focus our attention on. This program helps us learn about this ancient concept that is getting so much attention and to develop these skills, that once nurtured, can be utilized in all areas of our lives.
Participants will learn about some of the supporting research, they will learn about the theory and most importantly participants will get actual experience in the basics of the practice.
About Andrew Scheffer
Andrew has the rare, and perhaps unique, distinction of being a former Buddhist monk and a Wharton MBA. He has logged more than 10,000 hours in mindfulness training and trained for more than 25 years (eight years full-time) in monasteries and retreat centers around the world. Beyond that, he spent fifteen years working in private banking and wealth management at firms like Morgan Stanley, UBS, ANZ and Bank of Singapore. With this background, he is able to empower clients and colleagues with an approach to mindfulness that is deeply grounded in the reality of the business world. Andrew continues to develop his own mindfulness practice through periods of intensive silent retreat and through teaching at some of the world's most innovative organizations.
When:
Wednesday, April 22, 2020
12:00pm - 1:00pm
Cost:
As a service to the community, there is no cost to attend this session but capacity is limited.
Zoom Meeting Access Information:
A link, accessible by personal computer, tablet or smartphone, will be emailed to all registered guests 24-48 hours prior to the event to the "Primary Email" address listed in your profile. Please
review your profile
to confirm that the email address listed is correct. We will attempt to provide the ability to ask questions at the end of the presentation and time permitting.
Click here to register. Please register early as events can and do sell out quickly.

Pre-registration is required. Registration is subject to availability and will close on Tuesday, April 21st at 9:00am.