Engage with Customers in the Time of COVID-19
Special Interest Speaker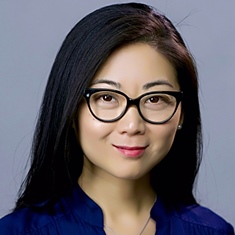 Starting late January, retailers in China were forced to face a new reality that they may not be able to meet and greet their customers in the brick-and-mortar world for a long time. To survive first and hopefully thrive in the new norm, restaurants, department stores, fashion brands, and even farmers rapidly pivoted online. They created shoppable restaurant kitchens, cloud clubbing, virtual gyms...using live-streaming technology, combined with eCom, to reach out to their customers. This accelerated trend of "live-streamed eCom" is expected to become the new norm in China even after COVID-19. By sharing those examples from China, the speaker Xia Feng aims to provoke thinking and stimulate ideas among the retail industry in the US.
About Xia Feng
Xia Feng is a former senior executive in the fashion and retail industry who now advises and helps US and European businesses to succeed in China. A native Chinese, Xia has lived, worked, and studied in the US and Europe for almost 20 years. Her work at VF Corporation propelled significant growth for The North Face, Vans, Timberland, Lee, and Kipling in China and globally. Known for her Chinese roots and western mindset, Xia has distinguished herself in her ability to bridge the cultural gaps between East and West as well as address strategic and operational challenges western companies often face when entering China. She has been a well sought-after, trusted voice to the C-suite executives on a broad set of China-related topics. She continually speaks at global conferences about China. Deeply understanding the challenges western companies face in China, Xia founded The How Consulting to help them navigate the complexity of the Chinese market and step up to the promising opportunities in China's vast, innovative consumer market.
When:
Tuesday, May 5, 2020
12:00pm
Cost:
As a service to the community, there is no cost to attend this session but capacity is limited.
Virtual Meeting Access Information:
A link, accessible by personal computer, tablet or smartphone, will be emailed to all registered guests 24-48 hours prior to the event to the "Primary Email" address listed in your profile. Please
review your profile
to confirm that the email address listed is correct.
Click here to register. Please register early as events can and do sell out quickly.

Pre-registration is required. Registration is subject to availability and will close on Tuesday, May 5th at 9:00am.