Yoga with Rachel Bennett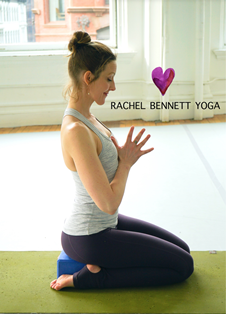 Please join the Wharton Club of New York and Rachel Bennett on
Monday, May 4th at 12:00pm
for a Yoga class. In this class, you will be led through poses that open your shoulders, relieve tight back pain from long sedentary hours sitting and release wrist tension from chronic use of the computer. You will be taken through a gentle flow, including seated poses, standing poses, twists, balances, back bends and heart openers. You will let go of stress, feel more in your body, open and ready to see things differently after this class! Meditation and deep breathing will be taught as well.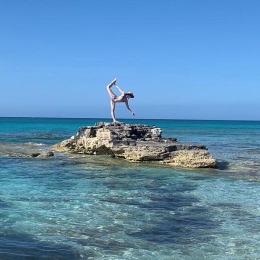 About Rachel Bennett
Rachel Bennett is New York City-based yoga teacher who teaches privately to exclusive clients including celebrities and Fortune 500 companies. She also can be found teaching group classes on
Patreon
. You can also follow her on
Instagram
.
Rachel has studied with some of the most renowned yoga and meditation teachers in the world, including with Sharon Gannon and David Life from Jivamukti, Vinnie Marino and Chirssy Carter from Yoga Works, alignment with Jason Brown from Anatomy School for Yoga Teachers and trauma-informed yoga with Anneke Lucas from Liberation Prison Yoga. She has also studied meditation for over ten years at The Shambhala Center with Sharon Salzberg and Ethan Nichtern. Every Summer she goes to Ananada Ashram or Sivananda Ashram to immerse herself in the teachings, as well as the Wild Woodstock Summer intensive with Sharon Gannon and David Life.
When:
Monday, May 4, 2020
12:00pm
Cost:
As a service to the community, there is no cost to attend this session but capacity is limited.
Virtual Meeting Access Information:
A link, accessible by personal computer, tablet or smartphone, will be emailed to all registered guests 24-48 hours prior to the event to the "Primary Email" address listed in your profile. Please
review your profile
to confirm that the email address listed is correct.
Please click here to register. Please register early as events can and do sell out quickly.

Pre-registration is required. Registration is subject to availability and will close on Monday, May 4that 9:00am.