Wharton Media & Entertainment Network (WMEN) Social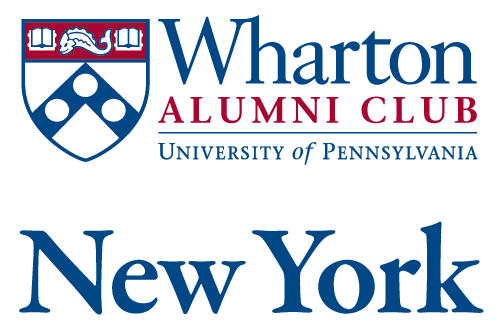 It's time to reunite. Movie theaters have reopened! Broadway shows are up and running again! And as we conscientiously monitor the ongoing impact of COVID-19, the Wharton Club is relaunching one of the most popular affinity groups, the Wharton Media & Entertainment Network (WMEN). We invite you to socialize and network with fellow Wharton alumni working in the media & entertainment industries.
WMEN Co-Chairs Larry Bennett and Jesse R. Tendler will be there to welcome you in the outdoor section of the Refinery Rooftop. Standard
NYC COVID protocols
will be in effect (see the legal language on that below). The
NY State Excelsior Pass
is one easy way to show proof of vaccination on your mobile device. Another is the NYC COVID Safe App:
Android
|
iOS
.
In addition, we are continuing to update the WMEN database and communications platform (known as NING). To help us with this process, we are requesting that
existing WMEN members
update your professional profile there with your current non-work email address (i.e., gmail, yahoo, hotmail, etc.). To access NING, click
HERE
. If you no longer live in NYC and would like to be removed from future WMEN mailings, please let us know, although we will also be doing some virtual events that may be of interest regardless of your current location.
We look forward to seeing you IN PERSON on September 30th!
When:
Thursday, September 30, 2021
6:00 PM ET - 8:00 PM ET
Where:
**
Refinery Rooftop
63 West 38th Street
New York, NY 10018
Cost:
No cost. Cash bar.
To Register:
All new participants must send a short two-liner at
WMEN@whartonny.com
about your current activity in the media and entertainment sector and your Wharton graduation year(s) if you wish to be invited to join the network and be invited to its events. Membership is limited to Wharton undergraduates and/or Wharton MBA alumni who are employed in or specialize in servicing the media and entertainment sector. We do not permit attendance of Wharton alumni who are actively looking to break into the space. We will get back to you on the status of your request within two business days.
---
** WCNY Disclaimer **
By attending this event (the "Event") hosted by the Wharton Club of New York (the "WCNY"), each attendee assumes all risks and accepts sole responsibility for any injury (including, but not limited to, personal injury, disability, and death), illness, damage, loss, claim, liability, or expense, of any kind, that attendee may experience or incur in connection with attending the Event. Attendee hereby releases, covenants not to sue, discharges, and holds harmless the WCNY, its directors, officers, employees, agents, and representatives, of and from any such claims, including all liabilities, claims, actions, damages, costs, or expenses of any kind arising out of or relating thereto.
Specifically relating to the global COVID-19 pandemic, attendee acknowledges the highly contagious nature of COVID-19 and voluntarily assumes the risk of exposure or infection by attending the Event, and that such exposure or infection may result in personal injury, illness, disability, and/or death to attendee. Attendee understands that the risk of becoming exposed to or infected by COVID-19 at the Event may result from the actions, omissions, or negligence of others who may attend the event or their families, colleagues, or others with whom they may have contact. Accordingly, attendee understands and agrees that this release includes any claims based on the actions, omissions, or negligence of the WCNY, its directors, officers, employees, agents, and representatives, whether a COVID-19 infection occurs before, during, or after participation in the Event.
In addition to all other rules and regulations relating to the attendee's attendance at the Event, attendee agrees to comply with all COVID-related procedures that may be implemented by the WCNY and the venue hosting the Event, including, but not limited to, mask-wearing and social distancing requirements and restrictions on certain activities that carry higher COVID-related risk, in order to protect as much as possible the health and safety of all Event attendees.