Wharton Media & Entertainment Network (WMEN) at Unix Gallery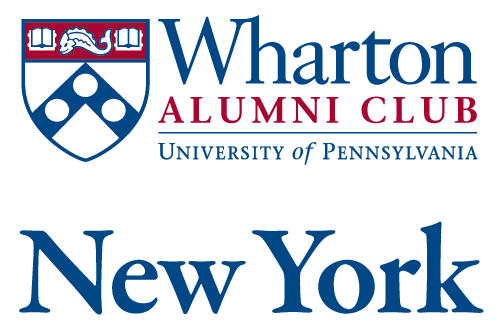 The Wharton Media & Entertainment Network (WMEN) is pleased to announce an upcoming social/cultural event in Chelsea at the Unix Gallery, a gallery featuring up and coming as well as established international artists. Daniela Mercuri, the gallery owner, will lead us on a tour of the gallery and give a brief talk about each of the displaying artists and their works.
Wine and light hors d'oeuvres will be served.
When:
Wednesday, June 29, 2022
6:00 PM ET - 8:00 PM ET
Where:
Unix Gallery
520 W 24th Street
New York, NY 10011
Cost:
WCNY Supporting Members - $40 (WCNY supporting membership costs $95/yr at
Join/Renew Membership)
Other Wharton Alumni - $45
Event Location/Gallery Information:
Unix gallery is dedicated to the promotion of intercultural dialogue through its diverse roster of international artists, ranging from emerging to established. Its curatorial program is driven by the social impact and significance of art that challenges present-day issues. Unix is committed to fostering artists' long-term career development internationally through exhibitions and special projects.

Pre-registration is required. Please
register early
as events can and do sell out quickly.
Registration is subject to availability and will close on
Wednesday, June 29th
at 12:00pm.
On Display at Our Event:
UniX Gallery is pleased to present
Fast Forward
, a group show featuring works by gallery artists
Athena Anastasiou, Justin Bower, Ellen de Meijer, Flavia Junqueira, Kwangho Shin, Llewellyn Xavier,
and
Richard Garet
.
Athena Anastasiou
creates multilayered mythological tableaus that explore the core concerns of human existence. Her signature style incorporates traditional oil painting and weaving techniques, with long colorful threads bursting picture frames.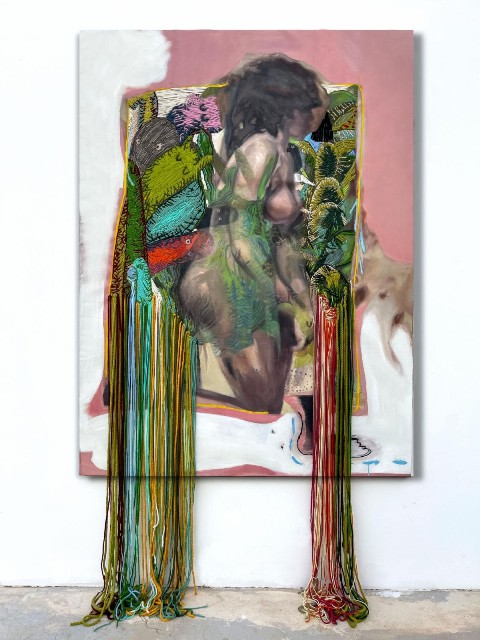 Athena Anastasiou, Mother Nature's Calling, 2021, oil and weaving on canvas, 62 x 47 in | 160 x 120 cm
Justin Bower
, known for large-scale anonymous portraits, uses his elaborate technique to reinvent the traditional genre of portraiture. His works highlight the advance of technology in contemporary life and our increasing dependence on it. They look like they are created by AI algorithms and belong to a dystopian future where humans and machines merge together in a new cyborg form.
Flavia Junqueira's
complex phantasmagorical installations encompass history, architecture, and the whimsical world of inflatable balloons. Balloons in her works are the performers taking the stage, whatever the theatre is, be it the street, the palace, or the sky. In her festive landscapes, we become immersed in the distant scenery of national culture and listen to the silence of the past.
Ellen de Meijer
paints exquisite portraits of contemporary Western society protagonists – both children and adults, representing the status quo but also questioning the societal hierarchical structures in the process. Impeccably dressed and outwardly successful, her characters also carry an air of aloofness, disassociation, and unhappiness that is often present under the facade of success and the Instagram-perfect life of our contemporaries.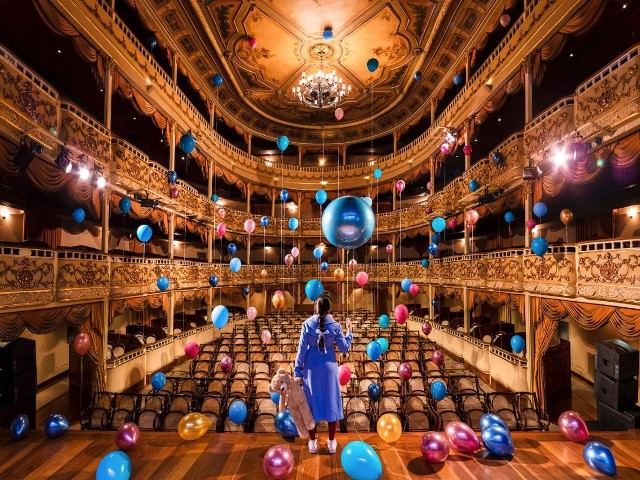 Flavia Junqueira, Theatro Joao Caetano, 2019, Mineral pigment on cotton paper 50.05 x 78.7 in |150 x 200 cm
Kwangho Shin
is known for his large-scale virtuosic portraits that take the human figure into a new realm of sculptural tactile physicality. Inspired by Abstract Expressionism he uses oil paint in his own unique way to highlight the possibilities of portraiture in the digital age. Thick oil impasto swirls in vibrant colors reveal both bright pop-art explosions and a darker distorted side of the human psyche.
Llewellyn Xavier's
multifaceted artistic practice is defined by his Caribbean cultural heritage, Western art education, and life experiences that included being a monk at a Cistercian monastery. His works reflect this complex trajectory and are informed by both American Abstract Expressionism and the bright light and colors of his native country. His carefully constructed painterly surfaces shimmer like the ocean in the Caribbean and bring a ray of sunshine to viewers across the world.
Richard Garet
has a unique artistic vision that occupies a complex intersection of Light and Space art, digital art, abstraction, and conceptualism. His practice explores light, sound, digital artifacts, and visual perception as they lay the foundations of contemporary life. His work exists in an area between immateriality, object, optical phenomena, beauty, and discomfort.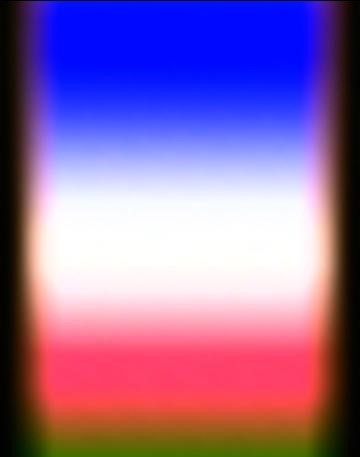 Richard Garet, Perceptual - Rainbow Thief, 2013, Vertical HD monitor, media player, HD file, 50 x 30 x 3 in
---
** WCNY Disclaimer **
By attending this event (the "Event") hosted by the Wharton Club of New York (the "WCNY"), each attendee assumes all risks and accepts sole responsibility for any injury (including, but not limited to, personal injury, disability, and death), illness, damage, loss, claim, liability, or expense, of any kind, that attendee may experience or incur in connection with attending the Event. Attendee hereby releases, covenants not to sue, discharges, and holds harmless the WCNY, its directors, officers, employees, agents, and representatives, of and from any such claims, including all liabilities, claims, actions, damages, costs, or expenses of any kind arising out of or relating thereto.
Specifically relating to the global COVID-19 pandemic, attendee acknowledges the highly contagious nature of COVID-19 and voluntarily assumes the risk of exposure or infection by attending the Event, and that such exposure or infection may result in personal injury, illness, disability, and/or death to attendee. Attendee understands that the risk of becoming exposed to or infected by COVID-19 at the Event may result from the actions, omissions, or negligence of others who may attend the event or their families, colleagues, or others with whom they may have contact. Accordingly, attendee understands and agrees that this release includes any claims based on the actions, omissions, or negligence of the WCNY, its directors, officers, employees, agents, and representatives, whether a COVID-19 infection occurs before, during, or after participation in the Event.
In addition to all other rules and regulations relating to the attendee's attendance at the Event, attendee agrees to comply with all COVID-related procedures that may be implemented by the WCNY and the venue hosting the Event, including, but not limited to, mask-wearing and social distancing requirements and restrictions on certain activities that carry higher COVID-related risk, in order to protect as much as possible the health and safety of all Event attendees.