Wharton Media & Entertainment Group (WMEG) Post-Holidays Meet & Greet Happy Hour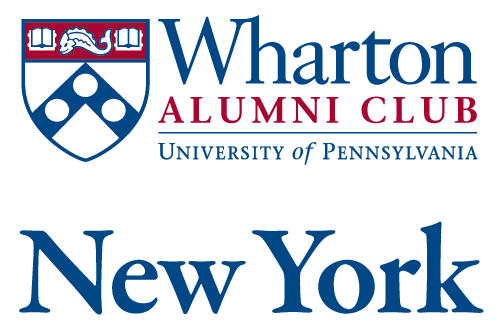 The Wharton Media & Entertainment Group (WMEG) invites alumni who are employed in or specialize in servicing the media and entertainment sector to a
Post-Holidays Meet & Greet Happy Hour
in NoMad (just above Madison Square Park) with members of the Penn/Wharton Media & Entertainment Community! Join us and meet your peers on
Thursday, January 12th, 2023
from
6:00-8:00PM
at Olde City Cheesesteaks & Brew at 66 Madison Avenue — which is owned by several Penn/Wharton alumni, including part owners of the Philadelphia 76ers. HAPPY HOUR specials will be available from 6-7PM. All graduates of Wharton are welcome.
This event is FREE to attend. Philly-themed food and drinks (and many more options) will be available to purchase.
Registrations are on a first come first served basis so please register ASAP so that we have an accurate headcount
.
When:
Thursday, January 12, 2023
6:00 PM ET - 8:00 PM ET
Where:
Olde City Cheesesteaks & Brew
66 Madison Avenue
New York, NY 10016
Cost:
FREE
*Pre-registration is strongly recommended. Guests are welcome.
Venue Information:
Authentic cheesesteaks. Specialty cheesesteaks. Signature roast pork and chicken cutlet sandwiches with homemade broccoli rabe and Cooper sharp american. Bread shipped in from Philly and baked in-house every hour. Killer wings, salads, and fries. Craft beer on tap. Craftier cocktails. Philly native and Olde City founder Evan Stein has been serving up cheesesteaks in NYC since 2005 with his original concept Shorty's. He has now moved on to launch Olde City Cheesesteaks & Brew. The Philly-inspired menu is delicious. The beer selection is carefully curated with local breweries from PA and NY. The creative cocktails are always served without pretension. Olde City has something for everyone.

Pre-registration is highly encouraged. Please register early!
*** WCNY Disclaimer ***
By attending this event (the "Event") hosted by the Wharton Club of New York (the "WCNY"), each attendee assumes all risks and accepts sole responsibility for any injury (including, but not limited to, personal injury, disability, and death), illness, damage, loss, claim, liability, or expense, of any kind, that attendee may experience or incur in connection with attending the Event. Attendee hereby releases, covenants not to sue, discharges, and holds harmless the WCNY, its directors, officers, employees, agents, and representatives, of and from any such claims, including all liabilities, claims, actions, damages, costs, or expenses of any kind arising out of or relating thereto.
Specifically relating to the ongoing global COVID-19 pandemic, attendee acknowledges the highly contagious nature of COVID-19 and voluntarily assumes the risk of exposure or infection by attending the Event, and that such exposure or infection may result in personal injury, illness, disability, and/or death to attendee. Attendee understands that the risk of becoming exposed to or infected by COVID-19 at the Event may result from the actions, omissions, or negligence of others who may attend the event or their families, colleagues, or others with whom they may have contact. Accordingly, attendee understands and agrees that this release includes any claims based on the actions, omissions, or negligence of the WCNY, its directors, officers, employees, agents, and representatives, whether a COVID-19 infection occurs before, during, or after participation in the Event.
In addition to all other rules and regulations relating to the attendee's attendance at the Event, attendee agrees to comply with all COVID-related procedures that may be implemented by the WCNY and the venue hosting the Event, including, but not limited to, mask-wearing and social distancing requirements and restrictions on certain activities that carry higher COVID-related risk, in order to protect as much as possible the health and safety of all Event attendees.