The Wharton Arts Network
Please join us for an ART & ALUMNI SPEAKER event
Featuring
HEIDI ZUCKERMAN
CEO & Director, Orange County Museum of Art
Host & Moderator
JONATHAN RIDER
Director, The FLAG Art Foundation

The discussion will focus on the recent transformation of the world-class Orange County Museum of Art, the contemporary art market, as well as The FLAG Art Foundation and its current exhibitions "Somaya Critchlow: Paintings and Drawings" and "In New York, Thinking of You," a two-part group exhibition featuring largely new or never-before-exhibited artworks by over two dozen visionary female, female-identifying, and nonbinary contemporary artists.
Tuesday, May 23, 2023
6:00 PM – 8:00 PM
The FLAG Art Foundation
545 West 25th Street, 9th Floor, New York, NY 10001

Cost:
WCNY Supporting Members - $20
Other Wharton Alumni & Alumni Guests - $30
Gold & Benefactor Members - $0
WCNY supporting membership costs $95/yr at Join/Renew Membership

Wine will be served



Advance ticket purchase required.
Limited supply of tickets available.


HEIDI ZUCKERMAN
Heidi Zuckerman is the Orange County Museum of Art's CEO and Director, overseeing all aspects of the OCMA's guiding vision and mission, administrative policies, curatorial and educational practices, strategic planning, and fundraising efforts.


JONATHAN RIDER
Jonathan Rider is an artist, curator, and writer based in New York. Rider is the Director of The FLAG Art Foundation, a non-profit exhibition space (where he has worked since 2014) for contemporary art located in Manhattan's Chelsea art gallery district. Rider has organized both solo and thematic group exhibitions.
The FLAG Art Foundation's current exhibitions "Somaya Critchlow: Paintings and Drawings" and "In New York, Thinking of You"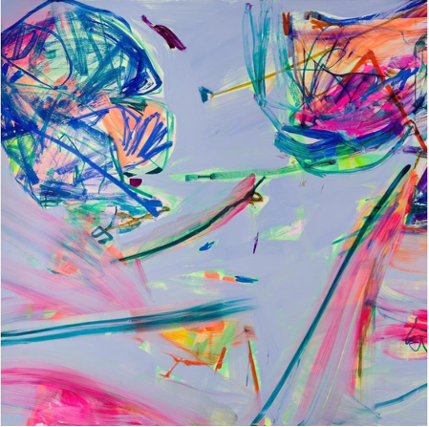 Jadé Fadojutimi, "A Reoccurring Drive", 2022 (detail)