Wharton Retail Network Happy Hour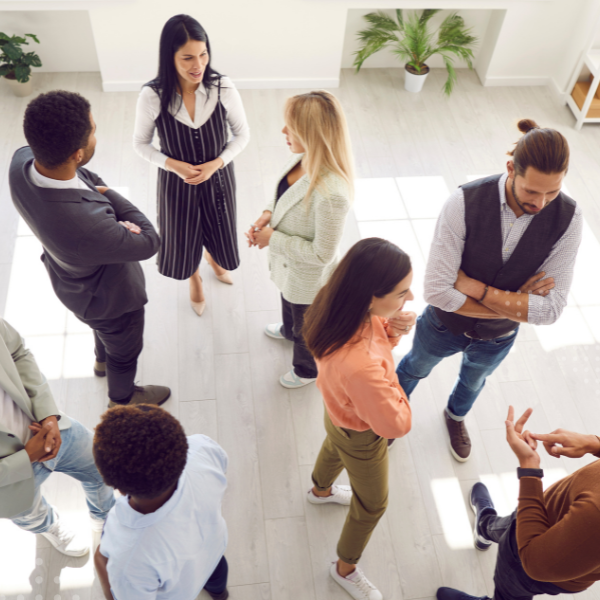 The Wharton Retail Network (WhRN) invites you to (re)connect with other alum in NYC Retail at an event hosted by James (W'90) and Gwendolyn Jurney, the owners of Groupe.NYC, a preeminent luxury menswear destination.
The Wharton Retail Network invites alumni working in the retail space in Fashion, Food & Beverage, Accessories, etc. in New York to come meet or reconnect with other members of this fabulous community.
Come share your thoughts on discussions you would like to see the group have in future meetings, suggest a speaker or get engaged in our planning. We would love to have you involved! Susan Teplitz, Chair of WhRN, will be on hand to meet alumni who would like to help organize, plan or execute future meetings or just hear your thoughts and opinions.
Light refreshments, including wine, cheese, crackers and fruit will be offered.
There is no fee for this event for alumni, but you must register for exact location information.
About GROUPE NYC
Founded in 2016 by James and Gwendolyn Jurney, and leveraging 25 years of designing, producing and retailing Seize sur Vingt, a preeminent luxury menswear brand in NYC, Groupe is a collective of emerging designers and industry experts using shared resources to rethink how fashion brands are built. Uniting design, production, distribution, retail, and marketing, Groupe offers the next generation of fashion entrepreneurs the critical infrastructure they need to find their footing—and their following—in an industry notoriously indifferent to independent talent. Online and at our Bowery boutique in downtown Manhattan, we connect our brands with a community of loyal patrons eager for direct access to tomorrow's leading labels and the designers behind them.
We know the practical realities of building brands from the ground up because we've been there. Groupe traces its roots to a small shop on Soho's Elizabeth Street, where, in 1998, James and Gwendolyn launched Seize sur Vingt to unite the traditional art of custom tailoring with progressive silhouettes inspired by our city. Over the years, Seize sur Vingt has evolved into a sought-after source of suiting, shirting, and essentials for the urban professional. In response to the rise of algorithmic design and fast fashion, we founded Groupe in 2016 to help a new wave of designers cultivate the type of intimate relationships for which Seize sur Vingt is known. Looking to the worlds of fine art and music for inspiration, Groupe operates like a gallery or record label by promoting the creative output of a rotating roster of artists, giving the freshest minds in design a platform to define what's in store for tomorrow's style.
When:
Wednesday, October 25, 2023
5:00 PM – 7:00 PM
Where:
Bowery NYC location (
Note: Address will be sent via email to all registered guests 24-48 hours prior to the event to the email address provided at registration.)
Cost:
Wharton Alumni - $0
Guests - $10
All guests must be at least 21 years old.

Any questions, please email Susan Teplitz, Chair, at
whrn@whartonny.com