The What, Why and How of Influencer Marketing - Today's Most Important Digital Marketing Trend
Digital Marketing Speaker Series
**This event has sold out. A waitlist is available.**
Please complete the form with your email and best contact number.
You will receive an email or phone call should a slot open up.
CLICK HERE to access the waitlist form.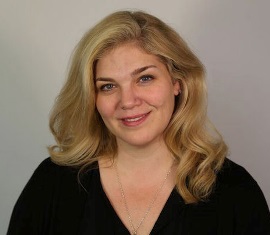 Advertising as we know it has forever changed as consumers gain access to more and more ad-blocking tools. With the decreased effectiveness of traditional & display advertising, brands have sought new and more effective ways to reach their target consumers.
Enter influencer marketing
.
Over the last 2 years influencer marketing has grown exponentially with close to 90% of leading brands dedicating budgets to tap in to social media influencers.
Why? Because, it's effective.
Not only has influencer marketing proven highly successful at driving awareness, but it is also proving to be a tremendous driver for new customer acquisition and product purchases.
Join Aliza Freud, CEO of SheSpeaks, to learn about Influencer Marketing- what it looks like, why it's so effective and how businesses are using influencers to build their brands and win with customers. Ms. Freud will also explain how to identify the appropriate influencers, work with them and compensate them.
While brands and organizations have always tried to partner with celebrities and spokes persons, influencer marketing has grown over the past 3 years to be a powerful and ever-changing strategy with a unique set of parameters.
Aliza Freud was recently named to the Top Woman in Digital by Cynopsis Media and PR Week's Innovation 50.
Click here
to read Aliza Freuid's bio.
SheSpeaks is a leading influencer marketing & media platform. SheSpeaks partners with brands to create engaging content that is amplified at-scale to reach millions. SheSpeaks' clients include P&G, L'Oreal, Coca-Cola, Prudential, American Express, Philips and Mars.
Aliza Freud has been featured on ABC News, MSNBC, Good Morning America and in Forbes Magazine, The Wall Street Journal, New York Times and The Economist.
When:
Thursday, November 9, 2017
6:00 PM - 8:00 PM
Where:
Midtown location (
Note: Address will be sent via email to all registered guests 24-48 hours prior to the event to the "Primary Email" address listed in your profile. Please review your profile to confirm that the email address listed is correct.)
Cost:
WCNY Supporting Members - $20 (WCNY supporting membership costs $95/yr at
Join/Renew Membership)
Other Wharton Alumni & Guests - $40
Gold & Benefactor Members - $0
Click here to register
. Please
register early
as events can and do sell out quickly.
Due to building security requirements, you must pre-register for this event. Walk-ins cannot be accepted.
Registration is subject to availability and will close on Wednesday, November 8th at 4:009m - No Exceptions!

When:
7:00PM - 9:00PM Thu 9 Nov 2017, Eastern timezone

Where:
Midtown Location

New York, NY
[ Get Directions ]
Enter Waitlist Here...