Branding for Startups
Wharton Entrepreneurs Education and Resource Network (WE-EARN) and Speaker Series Committee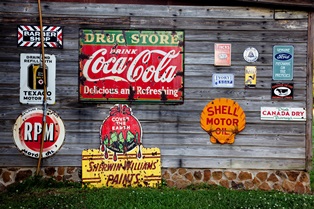 Join the Wharton Entrepreneurs Education and Resource Network (WE-EARN), Speaker Series Committee and our guests speakers for a panel discussion as they share their diverse perspectives on early-stage branding. As always, there will be opportunities for your questions.
Our guest speakers include:
Cody Min
is the founder of Astronaut Monastery (AM), a creative studio focused on brand design and content creation. AM services many early-stage ventures for branding, as well as web design, pitch decks, video content, etc. Clients include McKinsey, Hyundai, Disney-ABC, Cole Haan, Uniqlo, MealPal, Bevel, etc. Cody has taught two courses on principles of design for undergraduate students at Wharton. Cody graduated from the University of Pennsylvania.
Andrew Reynolds
is Co-Founder and Managing Partner of Reynolds & Company Venture Partners (RCV partners), an investment firm focused on emerging consumer product and service companies, as well as service businesses that allow consumer brands to scale and grow. Andrew views early stage brands through a unique lens. He brings not only a traditional investing perspective, but also an operational perspective gained from his time as President of Icebox Water, where he helped build every aspect of the business, from supply chain, operations, sales and finance. Prior to forming RCV Partners, Andrew was on the private placement investment banking team of Provident Group where he conducted capital raises and performed valuation and advisory work. Andrew holds an M.B.A. from ESADE business school in Barcelona, Spain and a B.A. from Denison University.
Matthew Scanlan
is the co-founder and CEO of Naadam Cashmere. Matt spent several years as a qualitative analyst in the venture industry. Shortly thereafter he co-founded a small NGO based in Mongolia that inspired Naadam Cashmere. Naadam utilizes the non-profit's relationships to source rare, raw cashmere from nomadic herding communities. Matt develops the business's supply chain strategy and leads both sales and marketing efforts. Matt has a deep passion for the intersection of business and non-profit work. Brand positioning and consumer psychology are foundational to his approach. Matt graduated from New York University.
Please contact us with any questions at
weearn@whartonny.com
. We look forward to seeing you there!
When:
Wednesday, May 9, 2018
6:15 – 6:30 – Networking
6:30 – 7:20 – Panel Discussion/Q&A
7:20 – 7:30 – Networking
Where:
Midtown Location (
Note: Address will be sent via email to all registered guests 24-48 hours prior to the event to the "Primary Email" address listed in your profile. Please review your profile to confirm that the email address listed is correct.)
Cost:
WCNY Supporting Members - $20 (WCNY basic membership costs $95/year at
Join/Renew
Membership)
Gold and Benefactor Members - $0
Other Wharton alumni (and guests) - $40
Click here to register.
Please
register early
as events can and do sell out quickly.

Due to building security requirements, you must pre-register for this event. Walk-ins cannot be accepted.
Registration is subject to availability and will close on Tuesday, May 8th at 4:00pm - No Exceptions!