Join Cindy Solomon, Founder of the Courageous Leadership Institute for this engaging event focusing on the skills and behaviors you need to not just survive but thrive during this disruption.
Never before has the world of work been as confusing, uncertain, or frankly, uncomfortable as it is right now. Most of us are exhausted from feeling like our schedules, productivity, and life - both personal and professional - are disrupted with every email, breaking-news update, and virtual water-cooler conversation.
Based on over 9,000 interviews and the work with over 400 global clients, Cindy shares the insights, skills and behaviors we all need to lead through this disruption. Learn relevant techniques and best practices to help you be the most productive, courageous leader you can be, including how to communicate for action, results, and productivity, regardless of your environment; ensure you're still "seen," even while working remotely; and emerge from this disruption even better than you were before.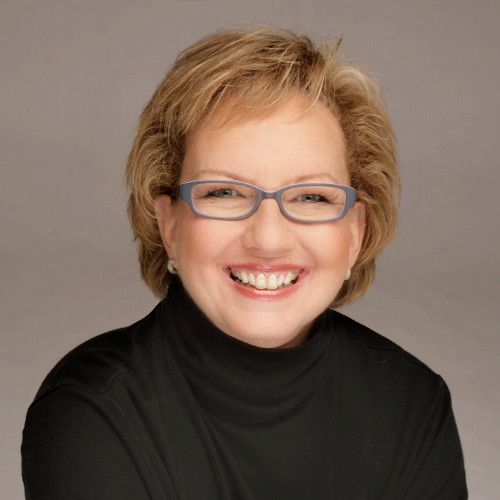 Cindy Solomon, Founder, The Courageous Leadership Institute
Cindy Solomon Founder, The Courageous Leadership Institute Leadership expert, best-selling author, and world-class speaker, Cindy Solomon helps Fortune 5000 companies build Courageous Leadership @ Scale, better enabling their teams and organizations to compete and win regardless of the disruption or competition. With clients ranging from financial services to aviation and healthcare to high-tech; Cindy her team of worldwide Institute Facilitators deliver cutting-edge, blended learning programs that marry live training, interactive webinars and innovative, On-Demand, MicroLearning digital courses that enable exceptional customer and employee engagement quickly, generating impactful bottom-line results when you need them. Learn more about Cindy by following her on LinkedIn and
@cindysolomon
–and discover how Courage can transform your organization at
www.creatingcourage.com
.
When:
Monday, June 15, 2020
12:00 PM ET - 1:00 PM ET
Cost:
As a service to the community, there is no cost to attend this session but capacity is limited.
Meeting Access Information:
A link, accessible by personal computer, tablet or smartphone, will be emailed to all registered guests 24-48 hours prior to the event to the "Primary Email" address listed in your profile. Please
login to update your profile
and confirm that the email address listed is correct. We will attempt to provide the ability to ask questions at the end of the presentation and time permitting.
Click here to register. Please register early as events can and do sell out quickly.

Pre-registration is required. Registration is subject to availability and will close on Sunday, June 14th.