Wharton Design Group (WhDG) Intro Meeting
New Affinity Group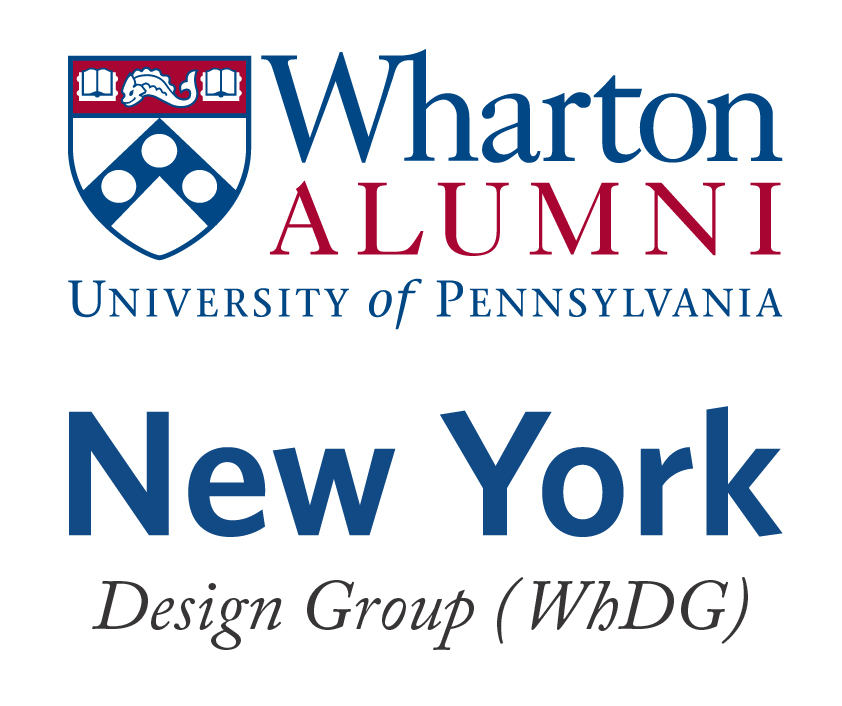 "Good design is good business."
—Thomas Watson, Jr. of IBM, at a 1973 lecture at the University of Pennsylvania

Are you passionate about design or care about the aesthetics of things?

From the clothes we wear, the transportation we take, all the way to the typographic details on our technological interfaces, design plays a subliminal yet integral role in our daily lives. Walter Hoving, the former chairman of Tiffany & Co, once said, "...good design is so fundamental to all human endeavor." And yet the topic of good, high quality design and its power to positively impact business is rarely a part of mainstream business standards.

For the first time, the Wharton Design Group (WhDG) is being established with the goal to bring design quality and sensitivity to aesthetics to business leaders' social consciousness.
Who Is Membership Open to?
We are seeking alumni whose backgrounds are directly or indirectly related to design: graphic design, product design, industrial design, fashion design, architecture, interior design, urban planning, film/video, photography/art direction, UX/UI design, and so forth. Whether you are a designer with expertise in a particular field, manage a design team within a company, or are a stakeholder in decisions related to design, the Wharton Design Group may be your platform to have an impact on the world of business and design.
This is open to many industries as design is a cross-functional practice. General design enthusiasts are welcome, too!
What is the Wharton Design Group (WhDG)?
The Wharton Design Group is a new affinity group that will be a forum for design education, professional and intellectual development and networking. As a sister organization to the Wharton Arts Network (WhAN), there will be opportunity to leverage the broader art and creative Wharton network as well.
When:
Tuesday, June 30, 2020
6:00 PM ET - 7:00 PM ET
Meeting Access Information:
A link, accessible by personal computer, tablet or smartphone, will be emailed to all registered guests 24-48 hours prior to the event to the "Primary Email" address listed in your profile. Please
login to update your profile
and confirm that the email address listed is correct. We will attempt to provide the ability to ask questions at the end of the presentation and time permitting.
Click here to register. Please register early as events can and do sell out quickly.

Pre-registration is required. Registration is subject to availability and will close on Tuesday, June 30th at 9:00am.
If you are interested in participating in the Wharton Design Group (WhDG) as an active member to help organize events or would like to be involved in other ways, please email
WhDG@whartonny.com
.