Personality-Driven Portfolio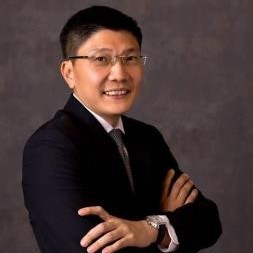 Constructing an investment portfolio is not a "one-size-fits-all" undertaking. Every investor has his or her own personality. Successful investing begins with knowing yourself – knowing how much risk you can take, the amount of time you can spend, your personal strengths and weaknesses, etc. What works for your friend, or your advisor, or Warren Buffett, may not necessarily work for you. Following them blindly can lead to a disastrous mismatch with your own style.
In
Personality-Driven Portfolio
, author Sam Phoen approaches this problem from a revolutionary angle. Through a series of questions, the reader is first shown how to evaluate his/her investment personality: "Am I an Egoistic Elephant, a Diligent Deer, a Cagey Crab, or a Busy Bee?" Each personality type needs to take a different investment approach. A portfolio that suits the Egoistic Elephant, for example, will turn the Busy Bee or Cagey Crab into a nervous wreck!
Sam Phoen has over 25 years of professional experience, having worked in a Bank, a Hedge Fund, and a Sovereign Wealth Fund in various senior positions. He co-founded investment consulting firm Wateram Capital and specializes in investment management, consulting, and training in Wealth Management, Capital Markets and Soft Skills courses. He speaks and teaches regularly at the Singapore Exchange, Wealth Management Institute, global financial institutions and Private Banks in various locations in Asia. He is an Adjunct Lecturer with the Singapore Management University teaching Finance at Master and under-graduate levels. He is currently also the Chief Investment Officer of Dios Asset Management.
Sam Phoen
is the author of two highly acclaimed books "High Net Worth Investing – How to grow your wealth through practical asset allocation" and "Personality Driven Portfolio – How to invest right for your style". Both books have also been translated into Chinese and launched in China.
Sam has over 7 years with the Australia and New Zealand Banking Group (ANZ), where he dedicated most of his time in Shanghai heading and growing the Global Markets business for ANZ China. He was also the senior banker looking after the relationships of C-suite executives in key Singapore Financial Institutions.
Before his role in China, Sam managed a global portfolio in one of Singapore's largest hedge fund, JL Capital. Prior to this, he had 16 years with the Government of Singapore Investment Corporation (GIC). He was the Head of Foreign Exchange, and Deputy Department Head responsible for the firm's exposures in Foreign Exchange, Commodities, Money Markets and Funding.
In addition to holding a CFA Charter and being a board director for CFA Singapore for 3 years, he holds a Bachelor of Science degree from the National University of Singapore.
When:
Thursday, August 6, 2020
7:00 PM ET - 8:00 PM ET
Cost:
As a service to the community, there is no cost to attend this session but capacity is limited.
Meeting Access Information:
A link, accessible by personal computer, tablet or smartphone, will be emailed to all registered guests 24-48 hours prior to the event to the "Primary Email" address listed in your profile. Please
login to update your profile
and confirm that the email address listed is correct.
Click here to register. Please register early as events can and do sell out quickly.

Pre-registration is required. Registration is subject to availability and will close on Thursday, August 6 at 3:00pm.