Wharton Alumni Social Impact Group (WSIG)
New Affinity Group for Wharton Alumni engaged in Social Impact Space.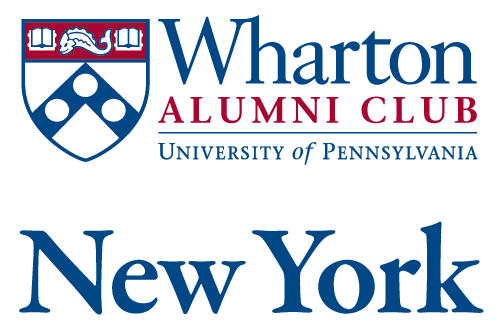 Announcing the kick-off meeting for the Wharton Alumni Social Impact Group (WSIG) on Tuesday, December 15th at 12:00 PM ET.
Over the past several years we have seen tremendous growth in the number of non-profit organizations, as well as, the prevalence of for-profit companies committed to 'social impact' as a core value. We are translating our passion to 'do good' and affect change into career paths and professional goals.
We are therefore excited to launch the Wharton Alumni Social Impact Group (WSIG) to connect professionals who are working, or have recently worked, in the nonprofit arena, public or private sectors, with organizations focused on impacting positive social change.
Meetings will enable each of us to expand our networks, explore issues of interest and areas of concern, share best practices and introduce new approaches. Members will join pods which align with their areas of interest, ensuring we address timely issues and harness the Wharton network to inform our individual work and amplify our collective impact.
Please join us on December 15th, at 12:00 PM ET, when we'll discuss our goals for the group, develop a schedule of meetings (at least 4x/year), and begin our journey.
Leslie Lichter (WG'82), will be the founding chair of the club. Leslie moved to the non-profit world after years in new product development and marketing for Fortune 500 companies and digital marketing agencies. She is completing her role as the Interim Chief Executive Officer of United Synagogue Conservative Judaism (USCJ), the network of synagogues across North America serving the centrist Jewish communities. Leslie is looking forward to having a dynamic center for information and idea sharing among involved Wharton alumni. She is looking for co-chairs to help co-create the group as well as members who are eager to participate.
Who Is Membership open to?
Membership is limited to those who are both: 1) Wharton undergrad or Wharton MBA alumni, and 2) employed now or recently, in the nonprofit and social impact sector. WSIG membership is free of charge. Upon qualification, eligible alumni will be included in WSIG.
To request to be included in WSIG, please email
wsig@whartonny.com
with:
Your Wharton graduation year(s)
A short two-liner about your current activity in the nonprofit or social impact space
Your preferred email address and contact info.
We are looking for co-chairs, from across different aspects of this sector. If you are interested in co-creating the next steps for this network, please send your bio to
wsig@whartonny.com
. Alumni whose profile matches criteria for joining this group will be contacted.
Alumni with expertise in areas not covered by our current affinity groups, who are interested in developing a group, should reach out to Susan Teplitz VP, Business Networking WG'86, VP Business Networking at
businessnetworking@whartonny.com
.
When:
Tuesday, December 15, 2020
12:00 PM ET - 2:00 PM ET
Cost:
As a service to the community, there is no cost to attend this session but capacity is limited.
Meeting Access Information:
A link, accessible by personal computer, tablet or smartphone, will be emailed to all registered guests 24-48 hours prior to the event to the "Primary Email" address listed in your profile. Please
login to update your profile
and confirm that the email address listed is correct.