WCNY Retail Network (WhRN) and WAAN Event for Retail Start Ups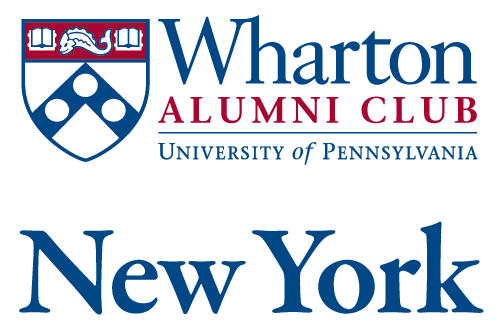 On Thursday, January 21st at 6:00 PM, The Wharton Retail Network and Wharton Angels Network will feature a panel of alumni entrepreneurs that will present their startups and meet potential investors and/or strategic advisors.
We are inviting members of the investment community to join this event and learn about these entrepreneurs and their startups.
Each presenter will have six minutes to present with three minutes for follow-up Question and Answers.
In putting together this showcase we were especially interested in companies founded or run by alumni who are members of minority communities, or have developed solutions that are targeted to problems that impact communities of color/minority.
Other Criteria:
Be a startup thinking about raising around $50,000 to $2 million
Operate in the fashion/retail space/consumer product/food and beverage space
Be founded or run by Wharton or Penn alumni
Presentation Format:
An executive summary (intro to your product, what makes the business special, etc.)
A brief pitch deck (that would be the foundation or starting point for your presentation), covering key topics such as:

Product description
Target consumer
Key relationships (wholesale, suppliers, etc.)
Competitive overview / differentiation
Go to market strategy or growth plan
Bios of partners / key staff

Any other materials
If you are a member of the investment community and would like to attend, please send a brief (1-2 sentence) description of your investment role/activity in startups to Susan Teplitz, Chair, Wharton Retail Network at the email below at
whrn@whartonny.com
.
When:
Thursday, January 21, 2021
6:00 PM - 8:00 PM
Cost:
WCNY Supporting Members - $0 (WCNY supporting membership costs $95/yr at
Join/Renew Membership)
Other Wharton Alumni & Alumni Guests - $5
Gold & Benefactor Members - $0
Meeting Access Information:
A link, accessible by personal computer, tablet or smartphone, will be emailed to all registered guests 24-48 hours prior to the event to the "Primary Email" address listed in your profile. Please
login to update your profile
and confirm that the email address listed is correct. We will attempt to provide the ability to ask questions at the end of the presentation and time permitting.
Pre-registration is required. Registration is subject to availability and will close on Thursday, January 21st at 9:00am.
Cancellations must be made at least 48-hours (business day) prior to the event date by sending an email to
Gabriela Sanchez
. Refunds or credits for future events are not available for any no-shows or late cancellations.