Wharton Entrepreneurs Group Happy Hour/Networking
Wharton Entrepreneurs Education and Resource Network (WE-EARN)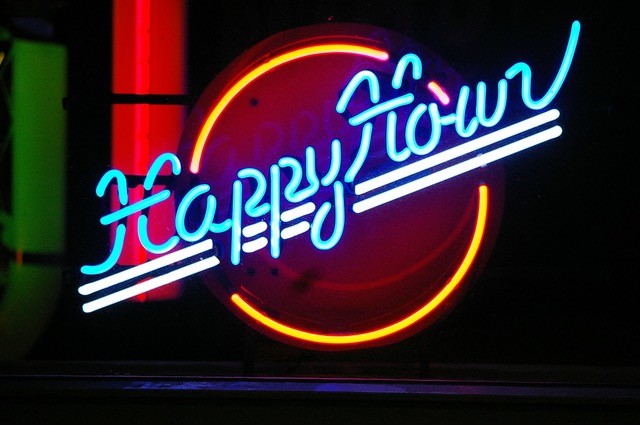 This is an event for entrepreneurs, early-stage investors and others in the space to grab a drink, meet, network and hang out.
We plan to gather at the outdoor tables.
Don't drink?
Great, grab a water!
Don't have anyone joining you?
Great, this is to meet new people- it's a friendly crowd. And please introduce yourself to me!
Don't have an hour?
Great, stop by for a quick drink.
This will be a fun event—spread the word. Hope to see you there!
When:
Wednesday,
September 29
, 2021
6:00 PM ET – 7:30 PM ET
Where:
Loreley Beer Garden
7 Rivington Street
New York, NY 10002
Cost:
Free
Notes:
Cash bar; all guests must be at least 21 years old.
We're presently forming a committee to plan events and source speakers. We have room for two more volunteers. If you'd like more information, please contact us at
weearn@whartonny.com
.
For more information on WE-EARN, please visit the
Wharton Entrepreneurs - Education and Resource Network
page.
-
Ross Klenoff
, Chair, Wharton Entrepreneurs - Education and Resource Network (WE-EARN).

** WCNY Disclaimer **
By attending this event (the "Event") hosted by the Wharton Club of New York (the "WCNY"), each attendee assumes all risks and accepts sole responsibility for any injury (including, but not limited to, personal injury, disability, and death), illness, damage, loss, claim, liability, or expense, of any kind, that attendee may experience or incur in connection with attending the Event. Attendee hereby releases, covenants not to sue, discharges, and holds harmless the WCNY, its directors, officers, employees, agents, and representatives, of and from any such claims, including all liabilities, claims, actions, damages, costs, or expenses of any kind arising out of or relating thereto.
Specifically relating to the global COVID-19 pandemic, attendee acknowledges the highly contagious nature of COVID-19 and voluntarily assumes the risk of exposure or infection by attending the Event, and that such exposure or infection may result in personal injury, illness, disability, and/or death to attendee. Attendee understands that the risk of becoming exposed to or infected by COVID-19 at the Event may result from the actions, omissions, or negligence of others who may attend the event or their families, colleagues, or others with whom they may have contact. Accordingly, attendee understands and agrees that this release includes any claims based on the actions, omissions, or negligence of the WCNY, its directors, officers, employees, agents, and representatives, whether a COVID-19 infection occurs before, during, or after participation in the Event.
In addition to all other rules and regulations relating to the attendee's attendance at the Event, attendee agrees to comply with all COVID-related procedures that may be implemented by the WCNY and the venue hosting the Event, including, but not limited to, mask-wearing and social distancing requirements and restrictions on certain activities that carry higher COVID-related risk, in order to protect as much as possible the health and safety of all Event attendees.
When:
6:00PM - 7:30PM Wed 29 Sep 2021, Eastern timezone

Where:
Loreley Beer Garden
7 Rivington St
New York, NY 10002 USA
[ Get Directions ]
Look Who's Coming:
Regina Jaslow
Innocuous AI
Douglas Ross
Nicolas Marmurek
oscar gruss and son
Nicole Pollack
Lorrie King
Caire Beauty
Akshara Reddy
Ashley Lim
Mansa Tea
David Steven Jacoby
Boston Strategies International
Stephane Omo-Abu
OMOKO
Jose Gonzalez
Louis Segalini
Daniel Nelson
Fulton
Margarita Levitt
Navin Pal
Jose Guzman
Sarah Dong
Herbert Long
Andrea Biernat
Ksusha McCormick
Cynthia Hollen
Libie Motchan
Meghan Hsu
BlackRock
Pavan Jagtiani
Arsen Mrakovcic
Jerrod Hill
Sam Herzig
Sameer Jagetia
Shaun Breidbart
Addison Amer
Ross Klenoff
Peggy Tseung
Devika Bhalla
Benjamin Weintraub
Dan Hubscher
Changing Market Strategies LLC
Akash Kumar
Anthony Abraham
Bhavin Thacker
Alexander Leeds
... a total of 41 guests.
Note: to opt out from this list please sign in, go to My Account and change your preferences under My RSVPs.