Our next event will feature Nihal Mehta (C'99; SEAS '99) of ENIAC Ventures, a venture firm that leads seed rounds in transformational companies.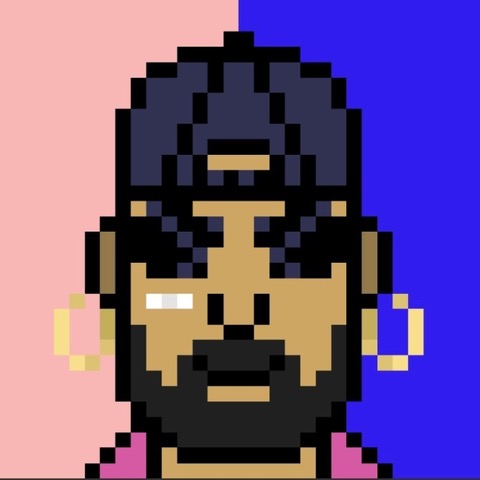 At Eniac, Nihal is referred to as "the human Rolodex," thanks to the thousands of connections he's made over the years with some of the world's top companies.
Earlier in his career Nihal founded five start-ups and honed his ability to spot top entrepreneurial talent by investing in companies such as Admob (acquired by Google), Swiftkey (acquired by Microsoft), Tapad (acquired by Telenor), Tala and Uber. Nihal and his wife are now angel investors and LP's in almost 100 start-ups and funds.
Nihal will share his cutting-edge perspective, as well as the key lessons he's learned over the years as both an entrepreneur and investor. Among other things, he'll discuss:
what it takes to build a successful start-up;
why failure is a necessary step to success;
how to read signals in the universe to find the right path; and
the magic you can create with perseverance.
As always, there will be opportunities for your questions.
Please contact us with any questions at
weearn@whartonny.com
. We look forward to seeing you there!
When:
Wednesday, March 23, 2022
6:30 PM ET - 7:15 PM ET - (Presentation/Q&A)
Cost:
WCNY Supporting Members - $10 (WCNY supporting membership costs $95/yr at
Join/Renew Membership)
Other Wharton Alumni & Alumni Guests - $20
Gold & Benefactor Members - $0
Notes:
- If you can refer someone we can feature in a future event, please reach out. We really appreciate any introductions you can make!
- Please contact us with any questions at
weearn@whartonny.com
. We look forward to seeing you there!
Ross Klenoff
, Chair,
Wharton Entrepreneurs - Education and Resource Network (WE-EARN)
.
Meeting Access Information:
We will email a link to all registered guests 24-48 hours prior to the event. Please check/confirm the "Primary Email" address in your
profile
.
By registering for this event, you agree to the following:
I understand that this session may be recorded and made available, and that my image, name, comments, or questions may appear on-screen.

Pre-registration is required. Please
register early
as events can and do sell out quickly.
Registration is subject to availability and will close on
Wednesday, March 23rd
at 9:00am.
Registering from another Wharton alumni club?
Click here
for assistance.
Cancellations must be made at least 48-hours (business day) prior to the event date by sending an email to
Gabriela Sanchez
. Refunds or credits for future events are not available for any no-shows or late cancellations.
Click here
for full details.
When:
6:30PM - 7:15PM Wed 23 Mar 2022, Eastern timezone

Virtual Event Instructions:
A link, accessible by personal computer, tablet or smartphone, will be emailed to all registered guests 24-48 hours prior to the event.
Look Who's Coming:
Keith Cornelius
Ann Chiang
Donald Fishbein
Nili Doft
NHL
Carlos Niezen
Kat O'Brien
Mastercard
Haas Ragab
RGB Capital Partners LLC
Lale Faheem
HEALTHTECHTURE
Randi Yagoda Harycki
Samir Pendse
Guidelight
Peter Manda
Peter Manda, Esq. (JP/De Doc Review - contract management)
Adam Erlebacher
Fabric
Allison Brodkowitz-Adler
Bako Feizi
Rodrigo Boscolo
Robert Dinerman
Ross Klenoff
Sameer Jagetia
Nihal Mehta
SPEAKER - ENIAC Ventures
Michael Baker
Nathaniel Wice
Adaptive Investment Solutions, LLC
Cheryl Provorny
Stephanie Omo-Abu
Proximo Spirits
... a total of 31 guests.
Note: to opt out from this list please sign in, go to My Account and change your preferences under My RSVPs.