This event has sold out and we have reached full capacity of the space.
Walk-Ins
will not
be accepted.
CLICK HERE
to add your name to the waitlist.
---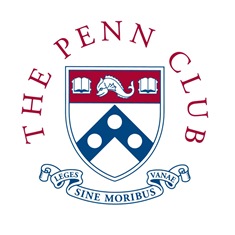 Come unwind with fellow Wharton Alumni and interns!
Summer Happy Hour at The Penn Club!
Thursday, July 21, 2022
6:30pm - 8:30pm
THE PENN CLUB OF NEW YORK
30 W. 44th Street, New York, NY 10036
Between 5th and 6th Avenues
Tel: 212- 403-6627
Click here
for the Penn Club dress code information.
Join us for a casual, relaxed happy hour to re-connect, make new friends, and have fun! Wharton alumni will have a chance to catch up with old friends, and Wharton summer interns can seek the advice of their fellow interns and alumni. This membership drive event is open to all Penn alumni, interns and students over 21 (you do not need to be a Penn Club member).
Complimentary snacks will be provided from 6:30-8:30pm!
Please note that this is a cash bar only (no credit cards); drink tickets will be sold. Complimentary snacks are sponsored by the Penn Club.
Spacing is limited, so please sign up soon! Walk-ins and non-Penn guests are NOT Allowed!

RSVP:
If you are a
Wharton Alum
, please
click here
to RSVP.
If you are a
Wharton Student/Intern
, please email
gsanchez@whartonny.com
with your class to RSVP.
Registration closes Thursday, July 21st at 12:00 PM.
** WCNY Disclaimer **
By attending this event (the "Event") hosted by the Wharton Club of New York (the "WCNY"), each attendee assumes all risks and accepts sole responsibility for any injury (including, but not limited to, personal injury, disability, and death), illness, damage, loss, claim, liability, or expense, of any kind, that attendee may experience or incur in connection with attending the Event. Attendee hereby releases, covenants not to sue, discharges, and holds harmless the WCNY, its directors, officers, employees, agents, and representatives, of and from any such claims, including all liabilities, claims, actions, damages, costs, or expenses of any kind arising out of or relating thereto.
Specifically relating to the global COVID-19 pandemic, attendee acknowledges the highly contagious nature of COVID-19 and voluntarily assumes the risk of exposure or infection by attending the Event, and that such exposure or infection may result in personal injury, illness, disability, and/or death to attendee. Attendee understands that the risk of becoming exposed to or infected by COVID-19 at the Event may result from the actions, omissions, or negligence of others who may attend the event or their families, colleagues, or others with whom they may have contact. Accordingly, attendee understands and agrees that this release includes any claims based on the actions, omissions, or negligence of the WCNY, its directors, officers, employees, agents, and representatives, whether a COVID-19 infection occurs before, during, or after participation in the Event.
In addition to all other rules and regulations relating to the attendee's attendance at the Event, attendee agrees to comply with all COVID-related procedures that may be implemented by the WCNY and the venue hosting the Event, including, but not limited to, mask-wearing and social distancing requirements and restrictions on certain activities that carry higher COVID-related risk, in order to protect as much as possible the health and safety of all Event attendees.
When:
6:30PM - 8:30PM Thu 21 Jul 2022, Eastern timezone

Where:
Penn Club of New York
30 W. 44 Street
New York, NY
[ Get Directions ]
Enter Waitlist Here...
---
Attendee Chart:
28 attending! (5 spots available...)