Wharton Entrepreneurs Group Happy Hour/Networking
Wharton Entrepreneurs Education and Resource Network (WE-EARN)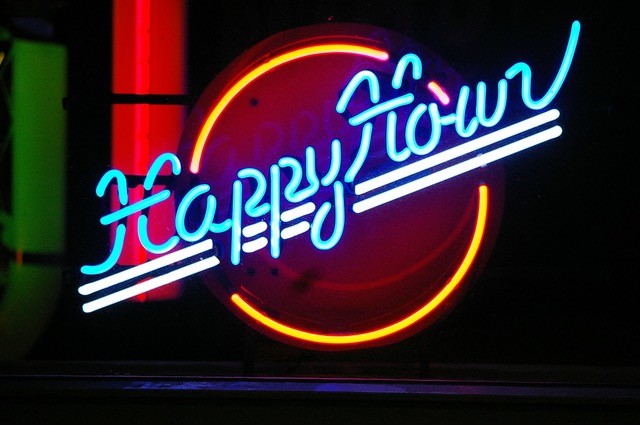 This is an event for entrepreneurs, early-stage investors and others in the space to grab a drink, meet, network and hang out.
Don't drink?
Great, grab a water!
Don't have anyone joining you?
Great, this is to meet new people - it's a friendly crowd. And please introduce yourself to me!
Don't have an hour?
Great, stop by for a quick drink.
Cash bar (cash only); all guests must be at least 21 years old.
Scroll down to see who's RSVP'd. This will be a fun event — spread the word. Hope to see you there!
When:
Wednesday, September 28, 2022
6:30 PM ET – 7:30 PM ET
Where:
Tom & Jerry's
288 Elizabeth Street
Between Houston & Bleecker
New York, NY 10012
Cost:
Free
If you would like to be considered for speaking and/or panel opportunities, please contact us at
weearn@whartonny.com
. For more information on WE-EARN, please visit the
Wharton Entrepreneurs - Education and Resource Network
page.
-
Ross Klenoff
, Chair, Wharton Entrepreneurs - Education and Resource Network (WE-EARN).

** WCNY Disclaimer **
By attending this event (the "Event"), each attendee assumes all risks and accepts sole responsibility for any injury (including, but not limited to, personal injury, disability, and death), illness, damage, loss, claim, liability, or expense, of any kind, that attendee may experience or incur in connection with attending the Event.
Click here
to view the full disclaimer.
When:
6:30PM - 7:30PM Wed 28 Sep 2022, Eastern timezone

Where:
Tom & Jerry's
288 Elizabeth Street
New York, NY 10012 USA
[ Get Directions ]
Look Who's Coming:
Ronald England
Carlos Niezen
Varun Balan
RMI Insights
Arsen Mrakovcic
Guest of Arsen Mrakovcic
Cathy Cao
Guest of Cathy Cao
Nicole Pollack
Lizbeth Nunez
Guest of Lizbeth Nunez
Maren Faiella
Connor Mounts
Amy Yuan
Nina Liu
Kite Beauty
Guest of Nina Liu
Aaditi Tamhankar
Jessie Lee
Bayode Olabisi
Robert Blinken
Vecterra Technologies
Sonia Mukhi
Neel Shah
Abi Adisa
Oridun Capital Management
Michael Martinez
Svetla Marinova
Leo Carpio
Joseph Gunnar / Buttonwood Funds
Ross Klenoff
Raj Gopal
Andrei Nechkin
Nathaniel Stevens
Punchey Inc.
Nicole Pollack
Raju Penmatcha
Amazon
Michael Rosenzweig
Louis Segalini
Caroline Zhu
Gabriela Campoverde
Miren
Jay Song
Oddity / IL Makiage
Ikram Hoque
Greenlight
Wenhua Sheng
John Taylor Garner
David Kornberg
John Bonini
Alexandra Griswold
Mayne & Co
Sushi Radhakrishnan
Gautam Chokhani
Winston Wu
Invincible Entertainment
David Hafford
Thomvest Ventures
Natalia Duarte
Yuli Tartakovsky
Brystal Rosensweig
Nigel Coelho
... a total of 56 guests.
Note: to opt out from this list please sign in, go to My Account and change your preferences under My RSVPs.