Job, Transition and Family Change: Managing Stress at Work and Home
Career Speaker Series
**This event has been postponed.**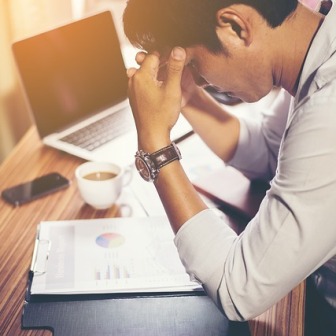 Back by popular demand!
So many families will experience job loss, divorce or crisis every year. This program is intended to help Wharton Alumni identify the signs of overload and assist you to strategize a game plan. The program will focus on being proactive in approaching very real issues in your job, your finances and your personal relationships. It is intended to help in planning and handling the stress related to those in transition and its impact on personal relationships. Whether it is pressures in the workplace that spill over to a marriage or vice versa, or financial pressures or the stress of potentially losing a job.
One thing is virtually certain - - change will happen. How prepared are you? Who is on your team?
This informative program will be about identifying the warning signs and some actions you can take to create and prioritize your options. Our panelists also encourage attendees to submit, on an anonymous basis, questions that may be addressed during the program (please forward proposed questions via e-mail to
Gabriela Sanchez
.
Topics to Be Addressed May Include:
Stress related to those in transition and its impact on personal relationships.
Pressures in the workplace spilling over to marriage or vice versa.
Financial pressures and the stress of potentially losing a job.
Stress related to caring for elderly parents/other family members or a chronically sick child.
Identifying warning signs of stress overload and what action to take.
Issues with personal relationships having an impact on job performance.
When you need legal advice in your employment situation.
What a coach or career counselor can do for you.
Balancing work and personal demands.
Worrying about work, marriage, the kids and now - how to deal with aging parents at the same time!
Prioritize and manage your life.
Panelists:
Charles S. Forgang,
Esq., W'78, P'11, Employment and Corporate Attorney, Law Offices of Charles S. Forgang, and Executive Vice President and Leader of Career Development for The Wharton Club of New York. Chuck's
Bio
.
Marianne Hoffman,
Esq., Penn Law '94, Family and Matrimonial Attorney. Marianne's
Bio
.
Carol Vinelli,
Business and Transition Coach. Carol's
Bio
.
When:
Thursday, October 12, 2017
6:00 PM - 8:00 PM
Where:
Midtown location (
Note: Address will be sent via email to all registered guests 24-48 hours prior to the event to the "Primary Email" address listed in your profile. Please review your profile to confirm that the email address listed is correct.)
Cost:
WNCY Supporting Members - $20 (WCNY supporting membership costs $95/yr at
Join/Renew Membership)
Gold & Benefactor Members - $0
Other Wharton Alumni/Guests - $40.00
Click here to register
. Please
register early
as events can and do sell out quickly.
Due to building security requirements, you must pre-register for this event. Walk-ins cannot be accepted.
Registration is subject to availability and will close on Wednesday, October 11 at 4:00pm - No Exceptions!